All the World's a Classroom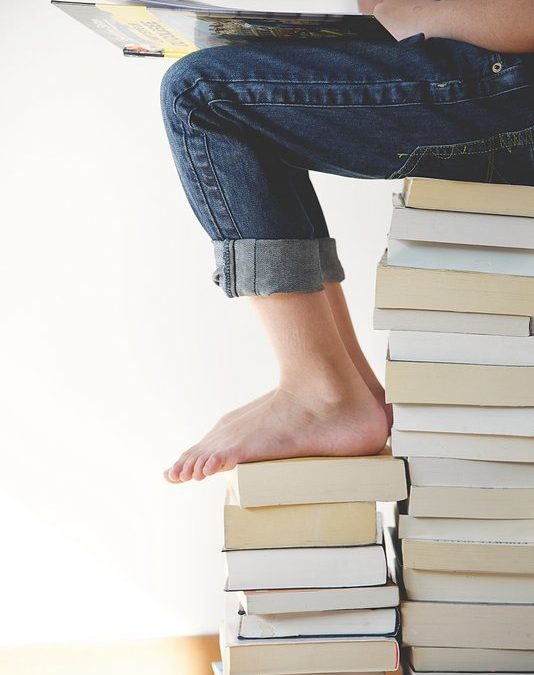 Back in July 2016, I highlighted the best books of 2016 that I had read during the first half of the year. You can find that list here. This post continues the list with my favorites from the second half of the year.
As always, if you're curious about what I'm reading right now, visit my Goodreads profile.
The Wright Brothers, Wilbur and Orville, are still two of the greatest inventors in human history. Considering how commonplace air travel is today, compared to just a century ago, one can't help but marvel at humanity's ingenuity, for good and for bad. The Wright Brothers' first successful flights were only in the first decade of the 1900s, yet a few decades later, planes were key weapons of war in WWII. Yet a few decades later, mankind reached the moon.
This book, of course, covers the story of the Wright Brothers themselves. One thing I love about it is the emphasis on their noble characters that were just as invaluable as their ingenuity.
One of my favorite books of all time! Derek is one contemporary, contrarian thinker whom I admire. This short book distills his thoughts and rationales in creating a business that is truly his. His values and life lessons, like his views on money and creating things that are simple but great, are so good they are worth reading over and over again.
A classic account of the nobility, resilience, and evilness of humanity.
Lots of non-typical insights on how the world is changed by individuals.
This is the creation account of the hit musical Hamilton. I love this book because it tells an honest story about how a creative endeavor is birthed, one little step at a time, and also how history–the re-telling of what happened in the past–and our view of history can evolve, which may deviate from the actual facts.
I wrote on this book in this post: Hamilton: How Genius Work Happens
I was cheering for this book while reading it because I loved it so much. Goldberg is arguing for an engineering education that is not only analytical and theoretical, but practical, project-based, and holistic. The wholeness of the education includes emotion and passion–embracing them to motivate generations of engineers to create even greater things in the future, and feeling fulfilled doing so.
This is the book that inspired Hamilton the musical, and it is a fine, 700-plus paged biography. I haven't managed to finish it, but the book is a captivating read, in a non-academic kind of way. The remarkable short life of Alexander Hamilton is a life to marvel at. The man was so prolific; he produced so many original thoughts and documents that became the foundation of the country known as America.
Probably the best management book I have ever read. This is the story of Pixar, from its inception until now, a studio that keeps on producing top-notch animation movies. Pixar's movies have never bombed, and this is all credited to a culture of creativity that is meticulously created and maintained by the management team. A culture of creativity is fragile, but the team so far has seemed to master a way of fostering this culture, even replicating it in Disney Animation. You will never look at an animated film the same way again after reading this book. My favorite movie from this year is Zootopia, a direct product of the things Ed Catmull talks about in this book. I have a whole new appreciation for it and its creation.
—
I hope you can check some of these books out. Also check out Part 1 of this list, and the 2015 list here and here.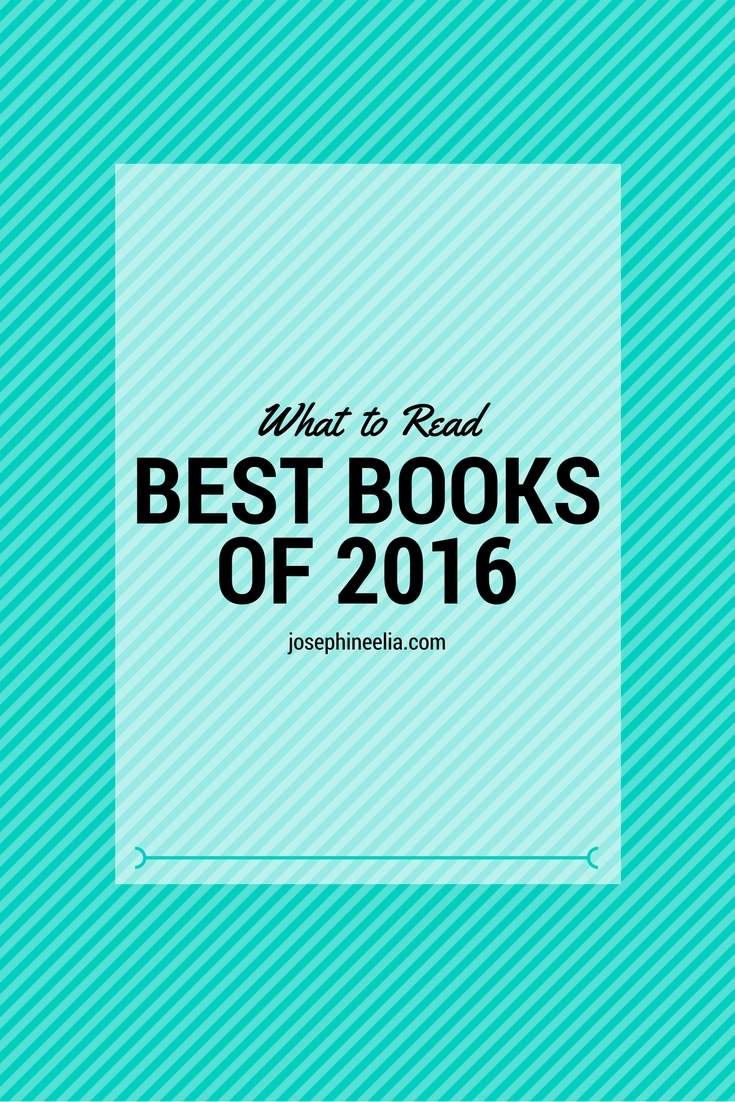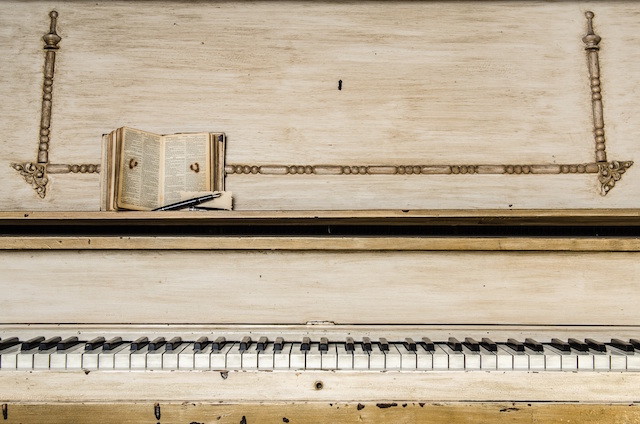 Ever met people who glorify the past? Listen to how they glory in the good old days, saying that nothing now or in the future will ever compare to how it used to be. I call them the nostalgic naysayers. They are bound to the success of the past, blinded to change, and pretty discouraging to be around.
This post retells one of my favorite Biblical stories that has lessons on precisely this: how to deal with nostalgic naysayers. It may be an old story, but its lessons are contemporary. It's about a leader, who headed a big project, faced oppositions, stopped working, and found his strength again. If you would, come along for the story.
How the Story Began
The name is Zerubbabel. We meet him first in the postexilic—telling the history of the Jewish people after their captivity in Babylon—book of Ezra. The story began when Cyrus, king of Persia, had a spiritual epiphany. God impressed upon Him a desire to rebuild the temple in Jerusalem.
At this point, the Jews had been in captivity for over seven decades. Jerusalem was plundered by King Nebuchadnezzar, its temple destroyed, and the vessels in the temple were taken to Babylon about seventy years earlier. They lived as captives in Babylon, strangers, displaced people whose home was taken away from them. The Medes and the Persians eventually overtook Babylon, and it was after this change of power that the Jews had the opportunity to return to their home.
Cyrus sent hundreds of thousands of the Jews to return to Jerusalem to build the temple, along with resources and the vessels that Nebuchadnezzar had taken. Zerubbabel was the leader of this group. Imagine the rejoicing of this homecoming.
The Nostalgic Naysayers
The rebuilding of the temple then began in earnest. In Ezra 3, we find that they finished the foundation of the temple, and this was a cause for a great celebration.
But amongst the cheer, there were dissenting voices. It says in Ezra 3:12,
"But many of the priests and Levites and heads of the fathers' houses, old men who had seen the first temple, wept with a loud voice when the foundation of this temple was laid before their eyes. Yet many shouted aloud for joy, so that the people could not discern the noise of the shout of joy from the noise of the weeping of the people, for the people shouted with a loud shout, and the sound was heard afar off."
I read this in the 21st century, and it sounds completely contemporary to me. I'm talking about the old men who wept, the nostalgic naysayers.
What's their problem? These men had the honor of seeing the first temple; the one Solomon built many years before. Solomon went all out for this temple, with lots of gold and majestic things. This was the temple that Nebuchadnezzar plundered.
They had seen the glory of the past and were imprisoned by it. Past success limiting future dreams much? They wept because they knew that this new temple that was about to be built would never be like the old temple. It would be so inferior, so tragic.
The image of the first temple blinded them that they could not even see the possibilities of a better future. I mean, the temple had not been built yet at this point! They had just laid the foundation. But these men had boxed their vision. "It will never be like the good old days."
As a young person, I've heard these familiar voices a few times. Often, they come from older, more experienced people. It will never work. Things are just not what they used to be anymore. Sometimes they mean well, trying to protect me from disappointments. Sometimes, it's just to flaunt their experience. No big deal.
But the fallacy in nostalgia lies in the fact that our memories are faulty. The way our brain treats the past is that it will always grow more golden the more we cling to them. In reality, those times might not be as good as it sounds in real time.
Our memories are whatever we want them to be. It depends on the narrative we tell ourselves. And the worst part is if that narrative binds us to the past and limits our capacity to imagine possibilities.
But you what's worse? I've also said things like this!
As a not-super-young-anymore person, I too am complicit in nostalgic naysaying. We've tried that before, it didn't work. Or, yea, I knew that already. Nothing new or special in this. The implication is that I don't allow the possibility for change, that things that didn't work in the past may now work, or vice versa, simply because time has changed.
Ever discouraged someone from trying something new?
The worst part is if you succeeded.
Well, in the case of Zerubbabel, the naysayers succeeded, partly. The neighboring regions also rallied against the building of the temple and pulled political stints to halt the process. They succeeded. At the end of Ezra 4, the building ceased. Only the foundation was laid.
God's Affirmation
But then God intervened. Haggai and Zechariah, two prophets sent to deliver messages from God came to the scene. They got the builders to start working again after a few years of dormancy. What did they say?
To Zerubbabel, the leader of this project, God spoke specific encouragements. In Zechariah 4:6-10, God said,
"This is the word of the Lord to Zerubbabel:
'Not by might nor by power, but by My Spirit,'
Says the Lord of hosts.
'Who are you, O great mountain?
Before Zerubbabel you shall become a plain!
And he shall bring forth the capstone
With shouts of "Grace, grace to it!"'"

Moreover the word of the Lord came to me, saying:

"The hands of Zerubbabel
Have laid the foundation of this temple;
His hands shall also finish it.
Then you will know
That the Lord of hosts has sent Me to you.
For who has despised the day of small things?
For these seven rejoice to see
The plumb line in the hand of Zerubbabel.
They are the eyes of the Lord,
Which scan to and fro throughout the whole earth."
God said, Your work, Zerubbabel, is not going to be about might or power, but about the Spirit. Something else will get it done. All the challenges before you will disappear. The path will open. You have laid the foundation; you also will finish the temple.
Imagine, while all those naysayers despised this as a small thing, God was rejoicing. His eyes roamed throughout the earth, and He was happy to see that plumb line in Zerubbabel's hands.
How do you stay discouraged with those kinds of affirmations? And for the nostalgic naysayers, how did they weep when the Spirit of God was rejoicing?
God was not done with his affirmations. In Haggai 2,
In the seventh month, on the twenty-first of the month, the word of the Lord came by Haggai the prophet, saying: "Speak now to Zerubbabel the son of Shealtiel, governor of Judah, and to Joshua the son of Jehozadak, the high priest, and to the remnant of the people, saying: 'Who is left among you who saw this temple in its former glory? And how do you see it now? In comparison with it, is this not in your eyes as nothing? Yet now be strong, Zerubbabel,' says the Lord; 'and be strong, Joshua, son of Jehozadak, the high priest; and be strong, all you people of the land,' says the Lord, 'and work; for I am with you,' says the Lord of hosts. 'According to the word that I covenanted with you when you came out of Egypt, so My Spirit remains among you; do not fear!'
Here, a direct rebuke was given to the nostalgic naysayers. The rebuke was that they were ignored. God only spoke to His workers, to be strong, assuring that He will be with them.
And then He gave them a promise.
"For thus says the Lord of hosts: 'Once more (it is a little while) I will shake heaven and earth, the sea and dry land; and I will shake all nations, and they shall come to the Desire of All Nations, and I will fill this temple with glory,' says the Lord of hosts. 'The silver is Mine, and the gold is Mine,' says the Lord of hosts. 'The glory of this latter temple shall be greater than the former,' says the Lord of hosts. 'And in this place I will give peace,' says the Lord of hosts."
In a while, this temple that looked inferior to the first would be filled in glory. And its glory would far surpass the first temple's! The Desire of All Nations, a prophetic reference to Jesus, would fill the temple. It would be a place of peace.
While some people looked back to the glory of the past, God was planning a greater glory in the future.
To a discouraged leader, what affirmations these words brought. So Zerubbabel, Joshua, and the rest of the people built and finished the temple, in spite of oppositions and political barriers. God moved those barriers away. And their work was completed.
The Postlude
In Matthew 1, we see Zerubbabel's name again. Apparently, 11 generations after, he was to be part of Jesus' lineage. The Desire of All Nations had come, and He filled the temple that Zerubbabel built with glory.
One day, Zerubbabel will rejoice to see the fulfillment of God's promise, the full affirmations of God for his work.
So, What to do with Nostalgic Naysayers
Ignore them.
The important thing is to be sure of our calling, to be determined to our purpose.
There will always be naysayers, especially when you try new things. But don't let them limit your capacity to dream.
Most of all, please, don't be one of them.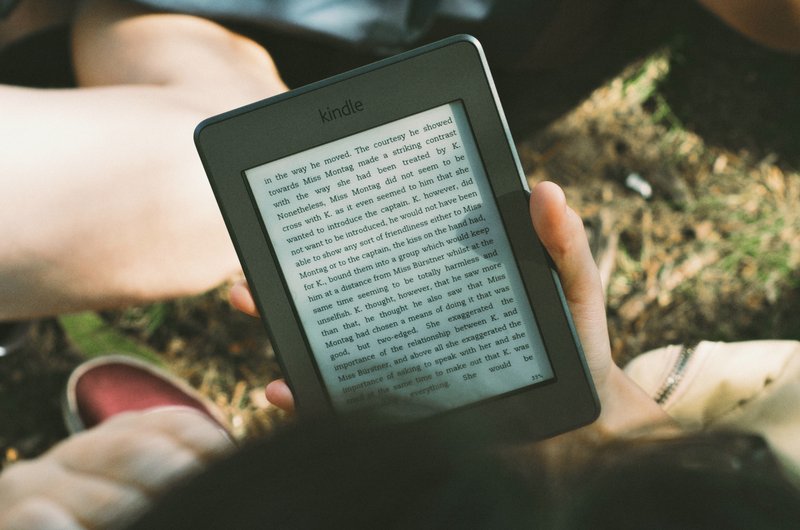 When fall arrives, my brain turns academic. Here are my picks for this Fall!


This 832-page of a doorstopper needs to be conquered! With me being obsessed with Hamilton, the Musical, it's only natural and responsible to actually read the biography, the source of the musical's inspiration.
Pulitzer Prize-winning author Ron Chernow presents a landmark biography of Alexander Hamilton, the Founding Father who galvanized, inspired, scandalized, and shaped the newborn nation.


In the first full-length biography of Alexander Hamilton in decades, Ron Chernow tells the riveting story of a man who overcame all odds to shape, inspire, and scandalize the newborn America. According to historian Joseph Ellis, Alexander Hamilton is "a robust full-length portrait, in my view the best ever written, of the most brilliant, charismatic and dangerous founder of them all."


Few figures in American history have been more hotly debated or more grossly misunderstood than Alexander Hamilton. Chernow's biography gives Hamilton his due and sets the record straight, deftly illustrating that the political and economic greatness of today's America is the result of Hamilton's countless sacrifices to champion ideas that were often wildly disputed during his time. "To repudiate his legacy," Chernow writes, "is, in many ways, to repudiate the modern world." Chernow here recounts Hamilton's turbulent life: an illegitimate, largely self-taught orphan from the Caribbean, he came out of nowhere to take America by storm, rising to become George Washington's aide-de-camp in the Continental Army, coauthoring The Federalist Papers, founding the Bank of New York, leading the Federalist Party, and becoming the first Treasury Secretary of the United States.Historians have long told the story of America's birth as the triumph of Jefferson's democratic ideals over the aristocratic intentions of Hamilton. Chernow presents an entirely different man, whose legendary ambitions were motivated not merely by self-interest but by passionate patriotism and a stubborn will to build the foundations of American prosperity and power. His is a Hamilton far more human than we've encountered before—from his shame about his birth to his fiery aspirations, from his intimate relationships with childhood friends to his titanic feuds with Jefferson, Madison, Adams, Monroe, and Burr, and from his highly public affair with Maria Reynolds to his loving marriage to his loyal wife Eliza. And never before has there been a more vivid account of Hamilton's famous and mysterious death in a duel with Aaron Burr in July of 1804. Chernow's biography is not just a portrait of Hamilton, but the story of America's birth seen through its most central figure. At a critical time to look back to our roots, Alexander Hamilton will remind readers of the purpose of our institutions and our heritage as Americans.


Gawande is one of my favorite authors. After his book, Better, inspired the Anatomy of Excellence essay–my most popular post this year–I'm determined to read every book he has written.
The modern world has given us stupendous know-how. Yet avoidable failures continue to plague us in health care, government, the law, the financial industry—in almost every realm of organized activity. And the reason is simple: the volume and complexity of knowledge today has exceeded our ability as individuals to properly deliver it to people—consistently, correctly, safely. We train longer, specialize more, use ever-advancing technologies, and still we fail. Atul Gawande makes a compelling argument that we can do better, using the simplest of methods: the checklist. In riveting stories, he reveals what checklists can do, what they can't, and how they could bring about striking improvements in a variety of fields, from medicine and disaster recovery to professions and businesses of all kinds. And the insights are making a difference. Already, a simple surgical checklist from the World Health Organization designed by following the ideas described here has been adopted in more than twenty countries as a standard for care and has been heralded as "the biggest clinical invention in thirty years" (The Independent).


Some leadership lessons from the military.

What if you could combine the agility, adaptability, and cohesion of a small team with the power and resources of a giant organization?

THE OLD RULES NO LONGER APPLY . . .
When General Stanley McChrystal took command of the Joint Special Operations Task Force in 2004, he quickly realized that conventional military tactics were failing. Al Qaeda in Iraq was a decentralized network that could move quickly, strike ruthlessly, then seemingly vanish into the local population. The allied forces had a huge advantage in numbers, equipment, and training—but none of that seemed to matter.

TEACHING A LEVIATHAN TO IMPROVISE
It's no secret that in any field, small teams have many ad­vantages—they can respond quickly, communicate freely, and make decisions without layers of bureaucracy. But organizations taking onreally big challenges can't fit in a garage. They need management practices that can scale to thousands of people.

General McChrystal led a hierarchical, highly disci­plined machine of thousands of men and women. But to defeat Al Qaeda in Iraq, his Task Force would have to acquire the enemy's speed and flexibility. Was there a way to combine the power of the world's mightiest military with the agility of the world's most fearsome terrorist network? If so, could the same principles apply in civilian organizations?

A NEW APPROACH FOR A NEW WORLD
McChrystal and his colleagues discarded a century of conventional wisdom and remade the Task Force, in the midst of a grueling war, into something new: a network that combined extremely transparent communication with decentralized decision-making authority. The walls between silos were torn down. Leaders looked at the best practices of the smallest units and found ways to ex­tend them to thousands of people on three continents, using technology to establish a oneness that would have been impossible even a decade earlier. The Task Force became a "team of teams"—faster, flatter, more flex­ible—and beat back Al Qaeda.


BEYOND THE BATTLEFIELD
In this powerful book, McChrystal and his colleagues show how the challenges they faced in Iraq can be rel­evant to countless businesses, nonprofits, and other or­ganizations. The world is changing faster than ever, and the smartest response for those in charge is to give small groups the freedom to experiment while driving every­one to share what they learn across the entire organiza­tion. As the authors argue through compelling examples, the team of teams strategy has worked everywhere from hospital emergency rooms to NASA. It has the potential to transform organizations large and small.
"While the history books are filled with tales of obsessive visionary geniuses who remade the world in their image with sheer, almost irrational force, I've found that history is also made by individuals who fought their egos at every turn, who eschewed the spotlight, and who put their higher goals above their desire for recognition." —from the prologue

Many of us insist the main impediment to a full, successful life is the outside world. In fact, the most common enemy lies within: our ego. Early in our careers, it impedes learning and the cultivation of talent. With success, it can blind us to our faults and sow future problems. In failure, it magnifies each blow and makes recovery more difficult. At every stage, ego holds us back.

Ego Is the Enemy draws on a vast array of stories and examples, from literature to philosophy to his­tory. We meet fascinating figures such as George Marshall, Jackie Robinson, Katharine Graham, Bill Belichick, and Eleanor Roosevelt, who all reached the highest levels of power and success by con­quering their own egos. Their strategies and tactics can be ours as well.

In an era that glorifies social media, reality TV, and other forms of shameless self-promotion, the battle against ego must be fought on many fronts. Armed with the lessons in this book, as Holiday writes, "you will be less invested in the story you tell about your own specialness, and as a result, you will be liberated to accomplish the world-changing work you've set out to achieve."


Learn creativity from the world of Pixar!

From Ed Catmull, co-founder (with Steve Jobs and John Lasseter) of Pixar Animation Studios, the Academy Award–winning studio behind Inside Out and Toy Story, comes an incisive book about creativity in business and leadership—sure to appeal to readers of Daniel Pink, Tom Peters, and Chip and Dan Heath. Fast Company raves that Creativity, Inc. "just might be the most thoughtful management book ever."

Creativity, Inc. is a book for managers who want to lead their employees to new heights, a manual for anyone who strives for originality, and the first-ever, all-access trip into the nerve center of Pixar Animation—into the meetings, postmortems, and "Braintrust" sessions where some of the most successful films in history are made. It is, at heart, a book about how to build a creative culture—but it is also, as Pixar co-founder and president Ed Catmull writes, "an expression of the ideas that I believe make the best in us possible."

For nearly twenty years, Pixar has dominated the world of animation, producing such beloved films as the Toy Story trilogy, Monsters, Inc., Finding Nemo, The Incredibles, Up, WALL-E, and Inside Out, which have gone on to set box-office records and garner thirty Academy Awards. The joyousness of the storytelling, the inventive plots, the emotional authenticity: In some ways, Pixar movies are an object lesson in what creativity really is. Here, in this book, Catmull reveals the ideals and techniques that have made Pixar so widely admired—and so profitable.

As a young man, Ed Catmull had a dream: to make the first computer-animated movie. He nurtured that dream as a Ph.D. student at the University of Utah, where many computer science pioneers got their start, and then forged a partnership with George Lucas that led, indirectly, to his founding Pixar with Steve Jobs and John Lasseter in 1986. Nine years later, Toy Story was released, changing animation forever. The essential ingredient in that movie's success—and in the thirteen movies that followed—was the unique environment that Catmull and his colleagues built at Pixar, based on leadership and management philosophies that protect the creative process and defy convention, such as:

• Give a good idea to a mediocre team, and they will screw it up. But give a mediocre idea to a great team, and they will either fix it or come up with something better.
• If you don't strive to uncover what is unseen and understand its nature, you will be ill prepared to lead.
• It's not the manager's job to prevent risks. It's the manager's job to make it safe for others to take them.
• The cost of preventing errors is often far greater than the cost of fixing them.
• A company's communication structure should not mirror its organizational structure. Everybody should be able to talk to anybody.
To see the books I read this summer, check out my Summer Reading List. Also see my Best Books of 2016 (mid-year review).