All the World's a Classroom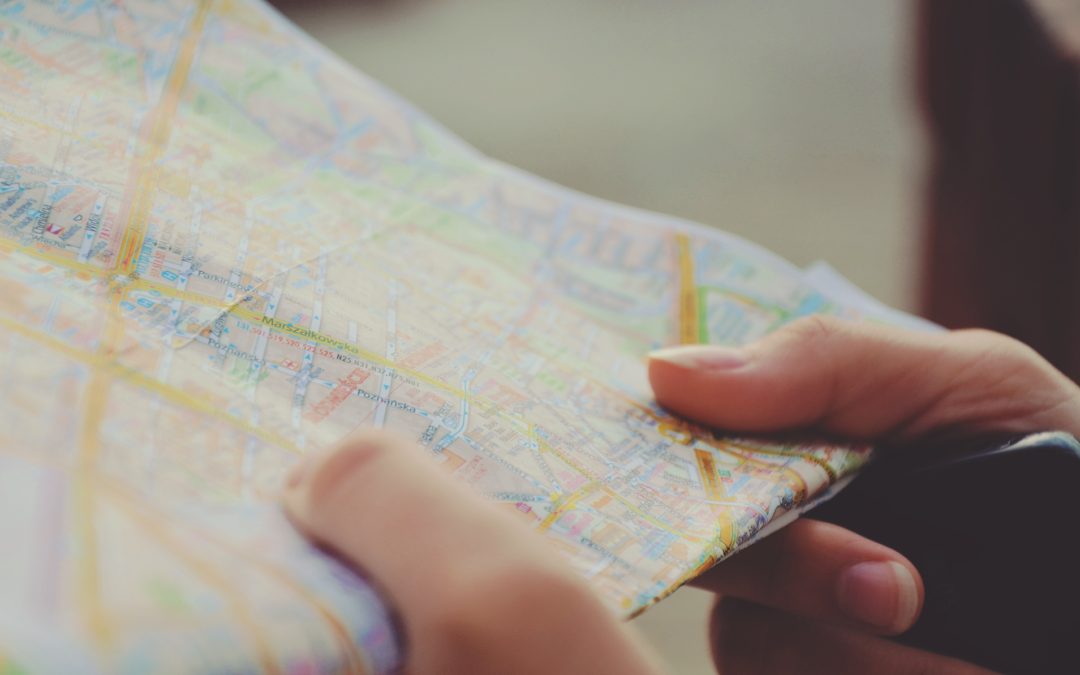 "Why You Don't Have to Know Everything" is a revision of an older essay, "The Thrill of Not Knowing."
You're at the beginning of a rollercoaster ride, going uphill, toward the highest point of the track. Higher and higher, slowly, building anticipation. A couple of things are happening. Your palms start sweating, the heart beats faster, and your mind debates itself, "Why in the world did I do this? Get me out of here! But I can't get off.." or "Ok, it's gonna happen soon, take a deep breath, be ready…" Finally, you reach the apex, where your stress (or thrill) also peaks. As the rollercoaster slowly turns downward, you see how high you are for a split second, how steep the downhill slope is, and you gulp because there's no turning back.
The Unknown, whatever it is that we can't know, plan or anticipate, can incite intense reactions to the limited, non-omniscient human mind. It can make you fearful and anxious, overwhelmingly so in some cases. It can cause nervous breakdown and real physical ailments if not handled properly, along with discontentment and anger. What will my life be? What am I supposed to do, who am I supposed to be in this life? How will this job, this relationship, this new house turn out? What is my calling in life? How does a fulfilled life look like? Am I ever going to be successful?
At one point or another, we feel this restlessness in our soul. Something like a signal that there are things we have yet to do, places we have yet to see, life we have yet to experience.
But just like a rollercoaster ride, the fear of the Unknown does not make up the entire experience. There is another aspect of the story that, in actuality, is the thing that makes people want to go on rollercoaster rides in the first place – thrill. For someone who happens to love rollercoasters, the thrill of the experience overtakes the fear and anxiety during that uphill part.
Not knowing about something, about life, can be a thrilling experience. I'm not talking about being blissfully ignorant. Quite the opposite. I'm talking about being curious and enjoying the process of unveiling whatever it is that lies between me and that thing beyond the veil. Not knowing is what makes learning such an enjoyable process, a process by which one goes from not knowing to knowing. And this is fun. It is so much fun that it's hard to imagine knowing everything. A life without mystery, how dull would that be?
Often we think that once we know, if only we know this one thing, we would finally have peace. We'll finally be at a state of rest, not anxious or worried about what will happen. But the truth is that we'll only find another thing to fret about. We would find out that knowing that one thing is not enough, and anxiety takes over again.
Why live this way? Why not enjoy the process and let go of the micro plans?
—
In the realm of Christianity, a special case of this phenomenon is something like this: What is God's will for my life? What is my purpose on earth? Sometimes the questions come with anger and discontentment, sometimes with anxiety and restlessness, or sometimes with a certain sobriety, realizing the import of the answer to those questions.
The question that I would ask, though, is What would you do with the answer? What kind of answer are you looking for? Are you expecting black ink on white paper stating, This is what you will do? Would you rather know the fact, or would you rather discover it?
I'm inclined to choose discovery over being given a statement of fact. I'd rather discover what I will be in 10 years, rather than being told by a hypothetical time traveler from the future that in 10 years, I'll be doing this and that. But part of choosing discovery–not that it's much of a choice–is the not knowing part. You only find out a little bit at a time, and I'd suggest that this is the more preferable and exciting way.
My favorite book Education has this quote:
When Adam came from the Creator's hand, he bore, in his physical, mental, and spiritual nature, a likeness to his Maker. "God created man in His own image" and it was His purpose that the longer man lived the more fully he should reveal this image—the more fully reflect the glory of the Creator. All his faculties were capable of development; their capacity and vigor were continually to increase. Vast was the scope offered for their exercise, glorious the field opened to their research. The mysteries of the visible universe—the "wondrous works of Him which is perfect in knowledge"—invited man's study.
The radical idea being proposed here is that in a state of perfection–a world without sin and suffering–Adam was still meant to grow and discover. In a way, he too was meant to discover God's will for his life and existence. The more he were to live, the more he would find out the capacity embedded in his being as well as the mysteries of the world he was placed in.
In other words, life has always been mysterious, inwardly and outwardly, from way back when, to now, to eternity. Discovery is a life essential, and it would be wise to know how to live peacefully with it.
Another quote in the book says:
Heaven is a school; its field of study, the universe; its teacher, the Infinite One. A branch of this school was established in Eden; and, the plan of redemption accomplished, education will again be taken up in the Eden school. "Eye hath not seen, nor ear heard, neither have entered into the heart of man, the things which God hath prepared for them that love Him."
Because we do not know all things, we have the capacity to be marveled and blown away. Not knowing is really our capacity to be surprised. And that thrill is a gift of life.
When we don't know certain details of our life's purpose, when we don't understand why we're going through certain things, we don't have to be upset or anxious. At least, don't cling to it. Rather, have trust. Trust in the process, trust in God and His character. Let go of the micro plans and let yourself be swayed and moved a little by life, by the occasions that need your help, and by other things outside of your plans.
Love the journey. Love the discovery. And enjoy the thrill of not knowing everything.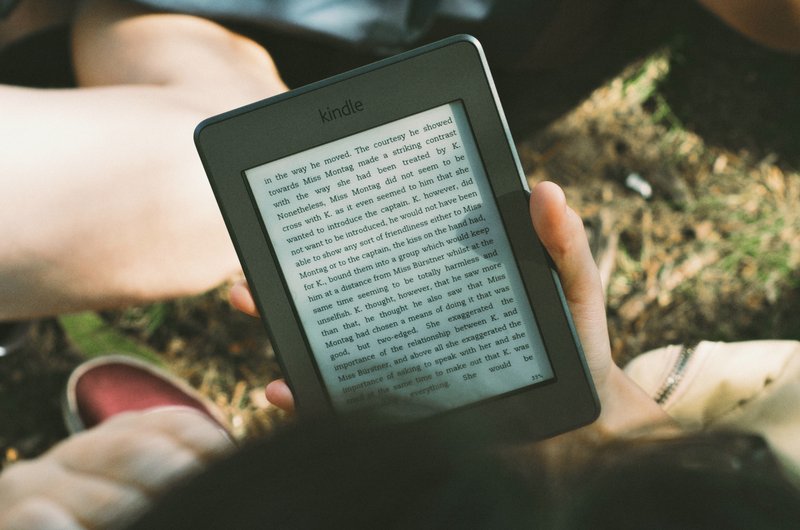 Summer's here! Since I'm solar-powered, I'm all charged up for a season of fun. How about you?
Summer's the time to try new things, experience new adventures, and explore new worlds. This is true for my reading selection as well. Maybe it's because my circadian rhythm is still calibrated to the academic calendar. I'm usually a nonfiction, idea books type of reader, but for summer, I like to venture out to travel books, selected fiction, biographies–more story-based books. Here's my summer reading list for 2016, taken from my antilibrary–the books on my shelf that I haven't read. If you've read any of them, please let me know what you think! And I'd love to hear about what you're reading too.
Summer Reading List
Uncle Tungsten: Memories of a Chemical Boyhood by Oliver Sacks
I got this book for $1 from Half Priced Books. Score! I recently finished another of Sacks' book, The Man Who Mistook His Wife For A Hat: And Other Clinical Tales, which is the scariest book I've ever read (will tell another time). With this and his essay collection, Gratitude, I've concluded that I enjoy his writing tremendously. Oliver Sacks had a poetic voice in telling human stories, a virtue that I find existing in my favorite authors. Uncle Tungsten is about his childhood and his love for the elements in the periodic table (in fact, in Gratitude, he wrote about his personal collection of these elements and how he thought about aging something like traversing across the periodic table, each atomic number matching his age). It's probably the perfect mix of nerdy and poetic for me.
The Wright Brothers by David McCullough
In my household, I'm usually the book buyer. But this one is my husband's, also an engineer and fellow nerd. This is the only book I've seen that he read enthusiastically, sparking all kinds of conversations about technology and innovation at home. Apparently, it's the kind of book that makes you want to build a plane. We'll probably repeat those conversations when it's my turn to go through the book.
Better: A Surgeon's Notes on Performance by Atul Gawande


Having listened to Atul Gawande's audiobook, Being Mortal, I've grouped him together with Oliver Sacks (and Paul Kalanithi and, my guess, Siddhartha Mukherjee–see below) as medical practitioners who are also excellent writers. They seem to reflect deeply on the human experience as they encounter individuals in medical crises, and this is an amazing trait. I look forward to hear more from Gawande.
Beauty Is A Wound by Eka Kurniawan
Eka Kurniawan is an acclaimed Indonesian writer whose works' translations have been increasing rapidly over the past year. The books themselves have been published for many years in Indonesian, but only last year were this book and another one, Man Tiger, translated to English. I read Man Tiger last year, and it is a spectacular piece of literature. I'll be reading Beauty Is A Wound in Indonesian, my mother tongue.
Yes, I am so late for this one. I have a copy and it's about time I read it.
Subliminal: How Your Unconscious Mind Rules Your Behavior by Leonard Mlodinow


Gotta have a brainy book on the list. The first time I saw this book, it was at a bookstore. Its catchy neon green caught my eye. Sure enough, its topic of thinking and the workings of our mind was one of my favorite reading subjects. Over the next few days, I kept thinking about this book and I finally bought it online. Imagine my surprise when I saw the hidden text on the cover. Pssst…Hey There. Yes: You, Sexy. Buy This Book Now. You Know You Want it. These texts were so subtle that you couldn't see them on the physical book cover, especially if you didn't know they were there. So did I buy this book because it subliminally tricked me into doing so???
Notable New Releases
Or, books I would buy right now if I didn't have some 50 unread books piling on my shelf. They sound so interesting!
Black Hole Blues and Other Songs from Outer Space by Janna Levin
Two things that make this book super appealing: gravitational waves and women in science. I was among the thrilled and goosebumps-covered people when on February 11, 2016, the LIGO scientists made the public announcement that they had detected gravitational waves for the first time ever. Their observations confirmed Einstein's theory from 100 years ago. The fact that the science works is simply amazing to me. This book is the story of these LIGO scientists and their work through decades of trying that finally bore fruits this year. I'm also thrilled that just this year, there have been super interesting books written by women in science!
The Gene: An Intimate History by Siddhartha Mukherjee
Siddhartha Mukherjee's first book, The Emperor of All Maladies, was a best-selling book on cancer. Here, he writes about the history of how the gene was and is being continually discovered.
Walking the Himalayas by Levison Wood


Stories of adventurers discovering the world at a pedestrian's pace have fascinated me since I read Rory Stewart's The Places in Between. It brings into view an intimate story of humanity that we don't usually see through the regular media.
So there goes my reading list. What are you reading this summer? Please share in the comments below!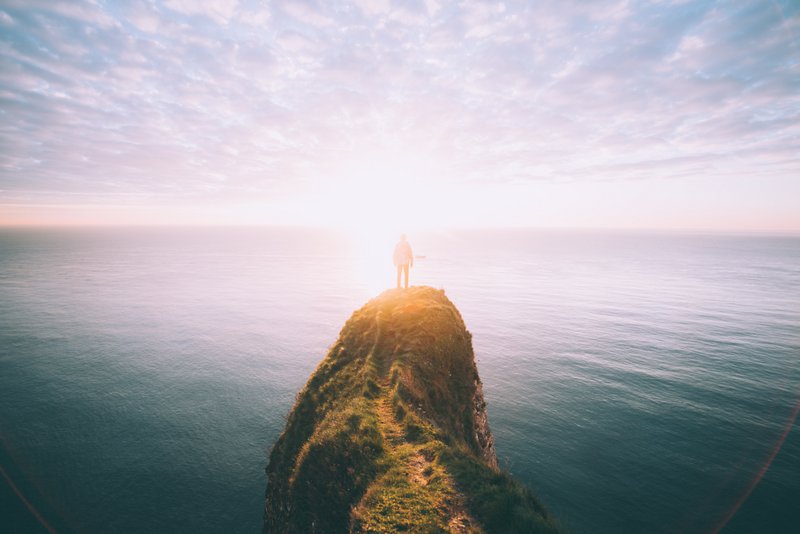 Happy Monday! Or not so happy Monday. I don't know about you, but I usually need pick-me-ups on Mondays, something inspiring to boost up the week and get me excited about the possibilities that this week can bring. If you're feeling kind of "meh" today, here are my Monday inspirations! Links and quotes that will inspire you throughout the week. Bookmark them, or consume them in one sitting, up to you. These are the stuffs that have inspired me recently. Enjoy!
Brené Brown
This is an interview with Brené Brown with Chase Jarvis on his 30 Days of Genius series. Incredible conversation on emotional intelligence.
Sheryl Sandberg
A courageous commencement speech at UC Berkeley by Sheryl Sandberg where she talks about facing griefs after her husband's death last year and learning gratitude. It's a tear-jerker.
"Finding your calling will not happen without the aid and assistance of others. Every story of success is, in fact, a story of community." – Jeff Goins from The Art of Work
"Stand in your God-given personality. Be no other person's shadow."  – Ellen White in Mind, Character, and Personality Vol. 1
"You're more powerful than you think you are. Act accordingly."  – Seth Godin
Now have a courageous and inspired week!