All the World's a Classroom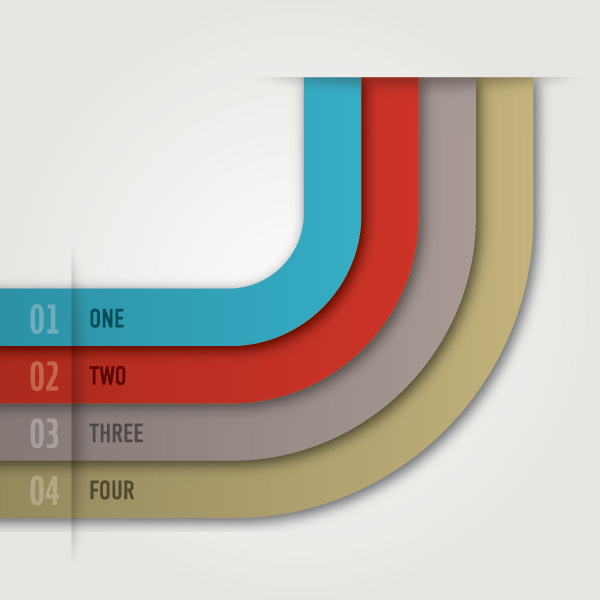 Photo credit: dryicons
If you love books and book reviews, these websites are excellent resources to find new reading materials.
I love the NYT! More often than not, I get that satisfied feeling after reading its well-written articles. NYT reviews are, of course, highly esteemed, so you can get good quality picks from its various lists and reviews.
This is the website of Shane Parrish, a writer and entrepreneur who calls himself a wisdom seeker. His posts have been featured repeatedly on TIME. His materials are excellent, focusing on books that teach you how to think and make decisions better. Of all the genres out there in the blogosphere, this is my favorite!
The Books & Fiction section of the New Yorker contains excellent, enlightening, and entertaining essays concerning books, the book culture, and related social issues. If you're a bibliophile, this is a must-follow.
The New Republic's Books section also contains essays and commentaries on various literatures.
I find their essays are more philosophical in nature. The website features reading materials that are not necessarily on the current best-seller lists, which is great.
"If you only read the books that everyone else is reading, you can only think what everyone else is thinking." Haruki Murakami, Norwegian Wood
Sometimes they have very interesting interviews.
If you're looking for sites that review all kinds of genres, these feeds can be entertaining. They spread their nets wide, so the articles come in droves. It's hard (and not necessary) to keep up with all of their posts, so pick and choose which ones will be worth your time!
Amazon hosts this site, so it will always have the popular lists and easy access to the buying links.
I personally use Feedly to keep up with blogs and various news feeds. If you don't have it already, try it! You can read unlimited NYT articles for free!!

Beloved by Toni Morrison
How I Came Across the Title
Some time last year, I saw this Toni Morrison's interview with Stephen Colbert (I miss Colbert!). She said something amazing. After 20-something years, she read Beloved again a few weeks before the interview. She said, "It was really good…"

A writer is his/her own best/worst critic, so for her to say that, I thought, was really special. Also, the novel won the Pulitzer Price for Fiction in 1988, so it must be good.
I added the book to my wish list. Fast-forward to April this year, during a visit to NYC (best city on earth), I came across a couple who were selling their used books on the side of the street near the NYU campus. I browsed, of course, and found Beloved!
Thoughts on the Book
Chilling. Powerful. Mysterious. Beautiful. Like a painting. I wrote a review here.
The language, the words, and sentences are very powerful. It was poetic and its rhythms change depending on the narrative style. It's truly a work of art.
The Trail
What led me to start reading this book was Just Mercy. For me, this book continues the thought that Bryan Stevenson proposes, that as a society, we need to heal from slavery through a process of truth and reconciliation. It's a painful process, but denying or suppressing this history will only cause more problems.
What I would read next as a result of Beloved is The Souls of Black Folk by W.E.B. Du Bois.
Toni Morrison, Beloved, Penguin Putnam Inc., 1998.
Chilling. Powerful. Mysterious. Beautiful. Like a painting.
Beloved is a work of art. And like many pieces of art, there are aspects of it that I don't understand. I'm not too left-brained, however, to miss the beauty of Morrison's words and phrases.
Beloved tells the story of Sethe, an ex-slave, and her daughter, Denver. They live in a house, called 124, which seems to be haunted by the spirit of a baby—Sethe's dead child. Upon the arrival of Paul D, an old friend/fellow slave of Sethe, the spirit left the house. But not long after, a girl about the age of Sethe's daughter if she had lived arrives at 124 and catalyzes a series of reactions from the 3 main characters. This woman calls herself Beloved.
The confusion of who, or what, Beloved is remains a mystery, both to the characters in the novel and the readers. Sethe and Denver believe she is the dead child returning in flesh. Or, she may be just a confused girl who believes Sethe is her mother. Regardless, as a literary device, the character Beloved is brilliantly created to trigger the other characters' development.
Indeed, character development is, to me, the meat of the story. With Beloved's presence, they are faced with history in slavery, their past actions, and how they are impacted by their past. Beloved's identity is confused with the beliefs that each character projects to her—whom they think she is.
My favorite parts of the book are when Morrison zooms in to the internal narratives of each character, employing the first-person point of view. The emotions are palpable. The plot's climaxes are also glorious, in a terrifying way (I won't spoil any plot).
Zooming out to the social context that Morrison is addressing, Beloved is a powerful painting of what slavery does to humans and their sense of 'self.' Multiple times in the novel she describes a fragmenting experience that the characters experience—feeling that their heads, arms, or legs are coming apart, or not recognizing their own voices. Even though the characters are technically free men and women, the trauma of being owned and tortured remains in their lives.
There are two things (for the sake of this short review) that I think Morrison highlights in the novel. One, the impact of slavery is intergenerational. Denver grows up free, but she very much reaps the experiences of her mother and grandmother. The healing process from the evil of slavery is long and arduous. Two, when someone or a people is degraded, all humanity is degraded. Slavery does not only degrade the slaves, but also the perpetrators. A web of humanity connects us all.
Originally published here.