All the World's a Classroom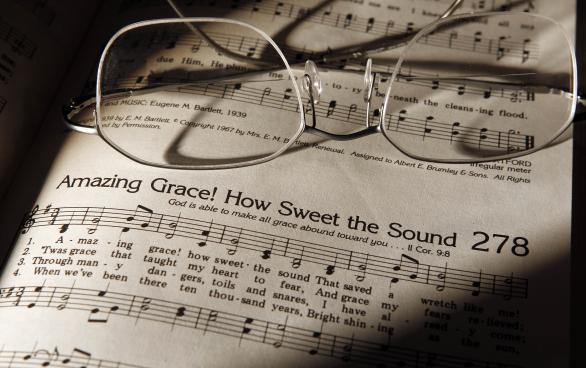 The longer I am a Christian
The more I find out
How much of a sinner I am
How incapable I am
To be like Jesus
My understanding increases
My nature struggles to catch up
Still wretched, still poor
Thus I fall shorter, shorter of the mark
The longer I am a Christian
The more I desire to be real
In the heart, not just on paper
In the flesh, not just in debates
But it's easier to be an intellectual Christian than a real one
And when I go home to my mirror
The light of God shines
In my reflection I see two faces
The longer one is a Christian
They say one sees his sins even more
Because Jesus is closer
But for me that is often questionable
And it is very distressing
To be seen more pious than I really am
The longer I am a Christian
The more desperate I become
Because I am helpless
And powerless to obey
But the longer I am a Christian
The more I know the all-sufficient grace
That covers me just the same
The more I know of me
The greater I need my Savior
And He saves me
Yes, even today!
And that is why
The longer I am a Christian
This grace is just more amazing
Than when I first believed
My memory is nearly gone; but I remember two things; That I am a great sinner, and that Christ is a great Saviour. – John Newton, author of the hymn Amazing Grace.
There are many ways to be a tourist. For example, one can remain in one's own vacation bubble, as is necessary sometimes for recovery and rest from daily toils, or one can break through and be immersed in the world and culture on site.
I tend to like cultural experiences and usually try to discover the lives and customs of the local people. What is their reality like? How do they think? Et cetera, et cetera… I can't pretend that I immerse myself completely, like those who would walk on foot and visit neighborhoods, shops, and houses, but at least I can ask questions to the people I interact with and to the local tour guides.
But in Bali, it is very hard to ignore its cultural and religious artifacts, since they are simply in sight everywhere you turn. Temples are ubiquitous, and the locals' belief system is visibly displayed not just in their Hindu ceremonial precessions, but also in their architecture and daily customs. I would say it even dictates Bali's economy and weighs in on Bali's social progress vis-à-vis modernity and secularism.
For example, every morning the Balinese put out sesajens, or small offerings composed of flowers, rice, and salt in bamboo leaf trays all over the place. You would find them by the streets, statues, in front of houses, restaurants, counters… basically everywhere. These offerings, in oversimplified terms, are to please the gods and prevent their wrath upon them.
Every house and building in Bali has its own altar, whether small or big, which is put at the front of the house near the entrance gate. Bridges would have statues of some manifestations of Hindu gods on both sides of each end, to protect the space and prevent evil spirits.
Many statues, poles in buildings, pillars, and even trees would have sashes of a particular kind around them. The motif is called poleng. It is a piece of cloth with black and white squares, a symbol of balance, akin to the Chinese yin and yang. But it's not just any generic notion of balance; it particularly symbolizes the balance between good and evil. The alternating black and white signifies good and evil that coexist everywhere; one cannot be present without the other.
This concept, it seems to me, is very Hindu, for a lack of a better description. The three main deities that compose the Trimurti in Hinduism (kind of like the Trinity), Brahma, Wisnu (Vishnu), and Siwa (Shiva), are the creator god, sustainer god, and the destroyer/transformer god, respectively. The destroyer god is feared the most, but he is not seen as evil, since his work is necessary to get rid of old things and transform them to a newer state.
Though I do not subscribe to the Hindu belief system, I admire its cohesiveness and pervasiveness in the Balinese society. Believing in something means that their whole lives revolve around it and it's publicly displayed, even if their motives may be combined with fear of the gods. Their religion is not a private matter. It dictates how they spend their money, their daily activities, how they deal with birth, marriage, and death, and every aspect of life. There is not one thing that is purely secular. Take the economy, the emblem of development and modernity. If every building needs to have an altar, it means that every building project in Bali must needs to budget to build the altar, no questions asked. It is not a small matter, optional, or of a low priority, because in their minds, they simply would not tolerate an unprotected house or building.
It is refreshing to see something that is systematic and consistent in a world that is increasingly subscribing to a buffet style belief system. In a way, this is the kind of integration that I yearn for with my own belief system. I mean, the fact that every house has an altar is so mind-blowing to me. What would it look like if every Christian had the same regard for sacred things in their houses… to see their belief as central and pivotal to daily activities…
Breathtaking sights merged with a culture that is so rich and pervasive. That's Bali, a Hindu island in central Indonesia east of Java. Famous to international tourists and travelers, it took a huge hit when the first bombing happened in 2002, and again after the second bombing in 2005. But the attraction of its natural beauty is hard to ignore for long, and the island continues to recover from those tragedies.
There are many awesome sites in Bali, so a 4-day trip can only cover so much. My cousin, who is studying tourism in college, is very knowledgeable in the culture and background stories of the sites we visited, so that was a nice bonus. Here are the places we visited, and each one of them is highly recommended (there's hardly a place in Bali I wouldn't recommend).
1. Uluwatu Temple
At Uluwatu, there is a Hindu temple (well, all temples in Bali are Hindu) on a cliff, overlooking the Indian Ocean. The complex also includes a monkey forest, which has cultural and religious significance, like they guard the temple or something like that. There's also a back story to the temple, as is the case for every temple, that I'm not well-versed in as well (don't remember what my cousin said).
Visitors are required to wear sarongs, which are available for free at the ticket counter. The back story of this custom is the believe that evil spirits can enter people through their feet, so you cover your legs to prevent it.
Monkeys are free to roam around the complex, though they stay away from the temple area where they conduct worship ceremonies. The monkeys are vicious! Especially the young ones. They would snatch every possible loose item on your body, so stow them away and hold your bag/purse close. One monkey took my cousin's glasses, scratching her in the process. Afterwards, they took one of her sandals off her feet, despite her screaming and yelling at them. Then, they took the other one!
To get stuffs back, you need to trade with them, like giving them food, but sometimes they wouldn't take it from you. The best way is to get the help from the guides, who roam around the complex. These guides are kind of like monkey whisperers. My cousin gave up and was walking barefoot already, but a while after, one guide came and asked what the monkeys took. And he got all of them back! Amazing. Not to mention these monkeys run around like crazy. Maybe he knows all of them by name.
But the best thing about Uluwatu is the ocean view from the cliff. It simply speaks for itself.
2. Padang-padang Beach
Padang-padang is one of the smaller beaches in Bali, as opposed to the hugely popular beaches in Kuta and Sanur. You get to the beach by walking through a narrow path in between rocks. The beach is not exactly the best place to swim in, since the sand is rocky and can be quite sharp. You're basically swimming in the Indian Ocean and ocean water is usually cooler than sea or strait water. This is probably why it's not as popular as Kuta and Sanur, which are beaches along the curves of the land, shores of small straits in between islands. These beaches would have softer sand and warmer water.
3. Dreamland Beach
Dreamland is not that far from Padang-padang, but it's more swimmable. The currents are very strong, however, so beware of loosing pieces of swimwear when the waves come!
4. Garuda Wisnu Kencana (GWK)
GWK is a cultural park dedicated to the Hindu god Wisnu (or Vishnu). Garuda means eagle, and kencana means something like a carriage. The park is to house an ongoing statue project of Wisnu riding his eagle, which would be the tallest thing in Bali and probably one of the largest statues in the world. Currently, only sections of it are completed, and they are displayed in different plazas in the park complex.
5. Tanah Lot
Tanah Lot is one of the most popular sites in Bali, and one of my personal favorites. The sunset there is absolutely gorgeous, although it is hard to catch a perfectly clear day to watch the perfect sunset. Of all the years I've gone to Bali, I've only seen one perfect sunset when I was seven or eight. The horizon and the circular line around the sun were defined and crisp, and the sun sank into the horizon quite swiftly. It was probably the first time I experienced real awe and wonder. It just did something to the soul; my entire being was …wow-ed. I still remember the feeling.
The Tanah Lot temple, or Pura Tanah Lot, sits on a rock which would be on or offshore, depending  on the tides. The shape of this rock and the temple is pretty iconic and distinctly Tanah Lot; you would recognize it in paintings or abstract pictures.
6. Nusa Lembongan
There are one-day cruise packages now that you can get in Bali to a smaller island called Lembongan. The package would include a buffet lunch, water activities such as banana boat, snorkeling, submersible, kayaking, diving, etc. We did this for an entire day and it was tons of fun. There are 3 main cruise lines, Bali Hai, Bounty, and … I forgot the other one. And the prices are relatively cheap compared to other countries (but maybe not so much for locals).
I didn't dive in Lembongan, but from the snorkeling sites, I don't think it would be the best place to dive in, since a lot of the corals are dead. They are still impressive and colorful, but wouldn't you want to see live corals with even more vibrant colors instead? If you wanted to dive in Indonesia, then the place that you should go is Bunaken in Manado, North Sulawesi, or the islands in the eastern part of Indonesia. They are more remote, but I'm sure the experience is worth the travel.
7. Kuta Beach
Kuta Beach is the most famous beach in Bali, usually packed in the evenings. Sunsets there are gorgeous too. The beach is perfect for swimming, since the sand is soft and the water not so cold. There are lots of vendors along the beach too that would offer hair braiding, temporary tattoes, soft drinks, boogie boards and surfboards, etc.
(Uluwatu, Padang-padang, Dreamland, GWK, and Kuta are in the southern tip of Bali. Tanah Lot is a bit north and west of the island, and Lembongan is an island off the east part of Bali, though it is still part of the Bali province).