All the World's a Classroom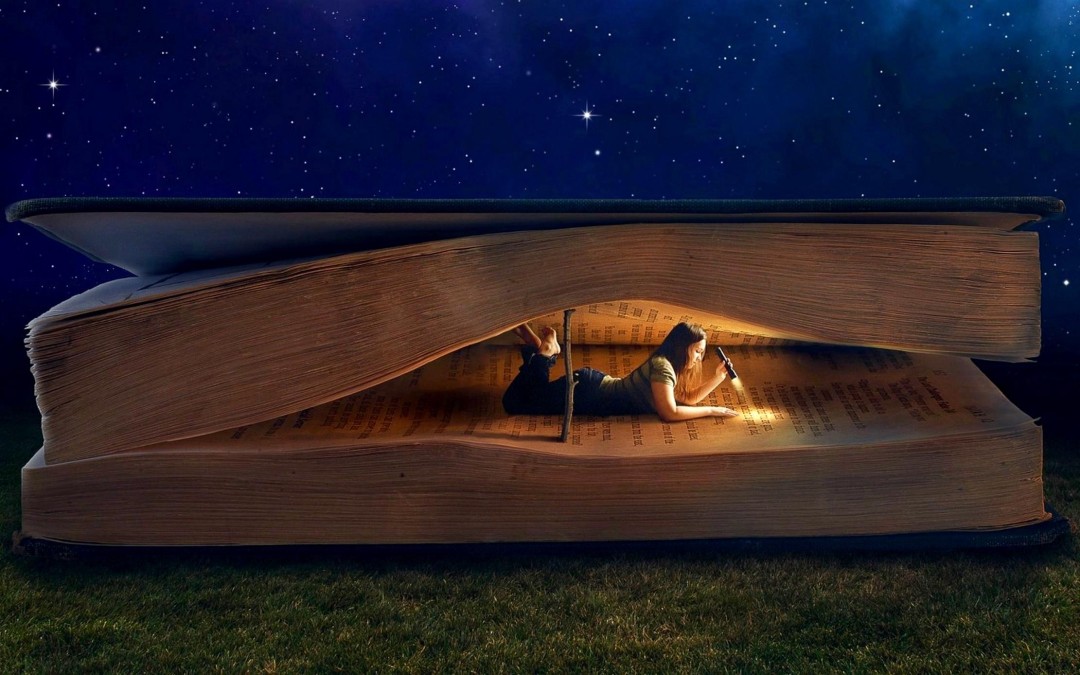 Without external help of any sort, you go to work on the book. With nothing but the power of your own mind, you operate on the symbols before you in such a way that you gradually lift yourself from a state of understanding less to one of understanding more. Such elevation, accomplished by the mind working on a book, is highly skilled reading, the kind of reading that a book which challenges your understanding deserves.

Thus we can roughly define what we mean by the art of reading as follows: the process whereby a mind, with nothing to operate on but the symbols of the readable matter, and with no help from outside, elevates itself by the power of its own operations. The mind passes from understanding less to understanding more. The skilled operations that cause this to happen are the various acts that constitute the art of reading.
– Mortimer Adler, How to Read a Book
See also Quotes on the Magical Power of Books and Reading and the Life of the Mind.
Image credit: HDWallpapers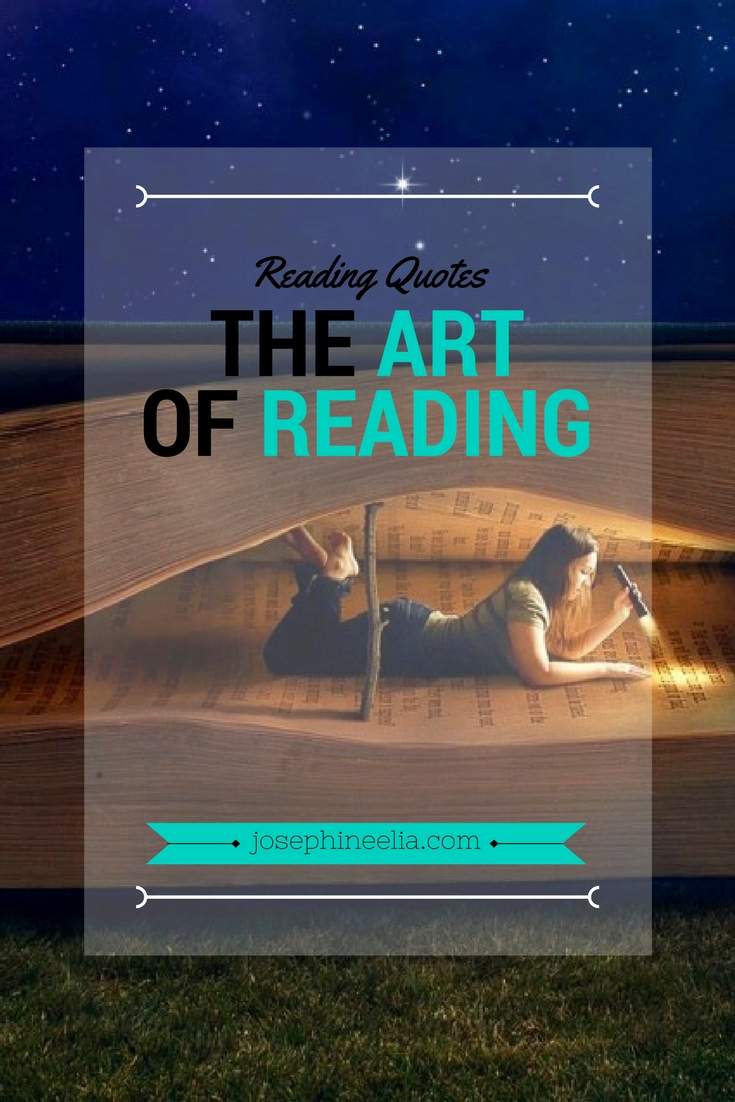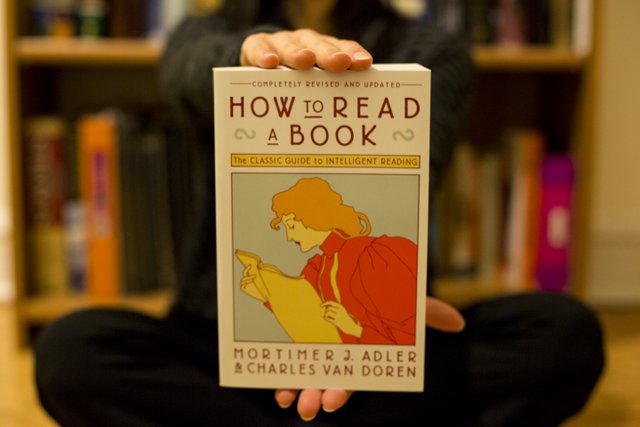 ​​Some years, my goal would be to read a certain number of books by the year's end. Since I'm motivated (obsessed) with numbers, this target would propel me to read through a variety of materials at a good pace. However, because I'm motivated (obsessed) with numbers, the same target can also drive me a little crazy.
For example, if I set a 50-book goal in a year, I'd be calculating the number of books to read per month (4.167), week (0.962), and day (0.137, assuming a non-leap year), and constantly evaluating myself each day/week/month on whether I'm behind, ahead, or on target. It becomes a continual chase where once I get behind, the accumulated numbers (and adjusted daily targets) would haunt me every day.
Last year, I started without a book goal and enjoyed a variety of quality books at a leisurely pace. Whoever whispered in my ear that I should start calculating towards the end of the year was a true disruptor. I could hardly resist the temptation to calculate, so I did and discovered that I was consuming books at a pretty good speed. Naturally, what followed was to set a target for the year's end. Lo and behold, my reading then turned into a bit of a chaos. I noticed I was choosing books less carefully, reading those I otherwise wouldn't just because they were shorter or easier. You see, if you have a speed-related goal, then reading a long book would be detrimental to that goal. Yet many of the best publications, those with substance that can enhance understanding are lengthy and should be consumed at a slower rate.
One often hears the expression "I couldn't put it down," but there are books that you have to put down. Books should be read at the speed they deserve, he properly notes. There are books that can be skimmed and fully grasped and others that only yield themselves, so to speak, on the second or even third reading.
There is much wisdom in this. While I practice a form of variable-speed reading already, this quote insinuates of a much slower pace and of repeat reading that would yield a full grasp of the subject material. I don't usually do this except for a very select few.
Based on that wisdom, I'm abandoning a book goal this year. I want to be free from chasing numbers, to take my time, enjoy, and digest what I read.
Instead of a number, my reading goal this year would be of a different focus. It is to internalize the subject material by practicing and incorporating them in real life, and to synthesize knowledge into its larger context. I'd like to work on my
mental models
; where do books and thinkers align with respect to each other, what is the appropriate context in which the suggested thoughts apply or don't apply, etc. All of these would require a slower pace of reading and thinking, including re-visitations to the books I've read in the past.
In short, I want to not only gain knowledge, but also wisdom, the ability to contextualize knowledge and use them in a practical sense.
To this effect, my first book in 2016 is
How to Read a Book
, a classic guide from 1940 by Mortimer Adler that outlines the principles of reading books intelligently. Incidentally, Adler also wrote in the preface,
One constant is that, to achieve all the purposes of reading, the desideratum must be the ability to read different things at different–appropriate–speeds, not everything at the greatest possible speed… [This book] deals with the problem and proposes variable-speed-reading as the solution, the aim being to read better, always better, but sometimes slower, sometimes faster.
The preface promises a great deal more, the many ways readers can enhance their art of reading books. From reading the first few pages, I can tell the book will deliver. You'll hear more about this book in future posts, I'm sure.
What are your 2016 reading goals? Share and comment below!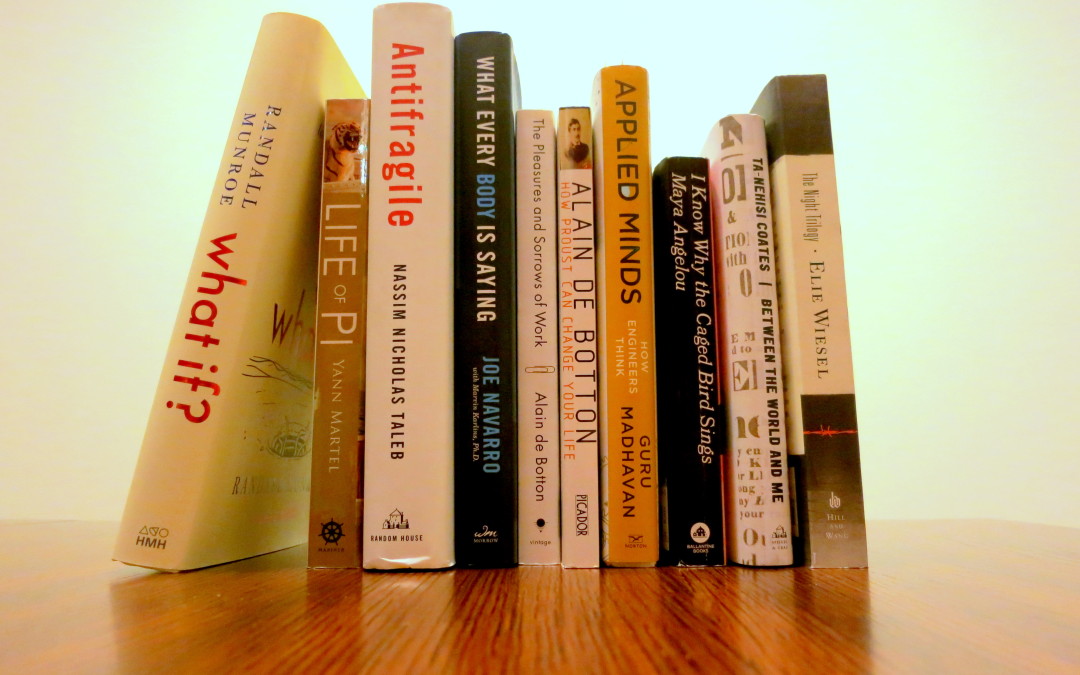 This post is a continuation of the Best Reads of 2015 list. See Part 1 here.
6. Lelaki Harimau (Man Tiger) by Eka Kurniawan
Eka Kurniawan is an Indonesian author whose two works, Man Tiger and Beauty is a Wound, have been recently translated and published in English (and other languages too). All the reviews worldwide have been raving about Eka's work, which make me so extremely proud.
I read this book in Indonesian, my native language, and was not surprised by all the raves. It's such a stunning novel. From the folksy language he uses, the plot, and the arrangement of the narrative, I can honestly say I have never encountered any literature like this before. From the first words of the book, right to the very end, readers are kept in suspense to what actually happens in the central event of the novel. Breathtaking.
7. Between the World and Me by Ta-Nehisi Coates
This book made the Best of 2015 lists everywhere. It won the National Book Award for Nonfiction, rightly so. Here, Coates reflects on life in a black body, poetically. For me, I felt the impact of this book even more afterwards, when certain phrases and sentences from the book would come to mind unexpectedly during a newscast, for example, that was replete with racial issues last year.
Chilling. Powerful. Mysterious. Beautiful. Like a painting. Beloved is a work of art. And like many pieces of art, there are aspects of it that I don't understand. I'm not too left-brained, however, to miss the beauty of Morrison's words and phrases. I would consider this book a must-read if you want to understand humanity, particularly the impact of slavery to the psyche of generations of men, women, and children.
9. Moral Grandeur and Spiritual Audacity: Essays by Abraham J. Heschel
This book is a collection of essays and speeches that Heschel made during his life, compiled by his daughter, particularly on the meaning of being a Jew. Heschel was already one of my favorite authors, but this book gave me so much food for thought that sparked many personal reflections in 2015. This book was the source of inspiration to my Why I Love Being an Adventist post, as well as the worldview series I noted in my 2015 in Review post.
10. The 4-Hour Workweek: Escape 9-5, Live Anywhere, and Join the New Rich by Timothy Ferriss
Tim Ferriss came as a guest speaker when I took an Entrepreneurship class in Princeton. He's probably one of the people with most unconventional lives in the 21st century. I love how this book (and his philosophy in general) teaches me to view the world and its "constraints" as pliable. We don't have to succumb to society's expectations of work and success; we can carve our own lives. The book is filled with very practical advice, and is an important reference for anyone who wants to master the art of living free.