All the World's a Classroom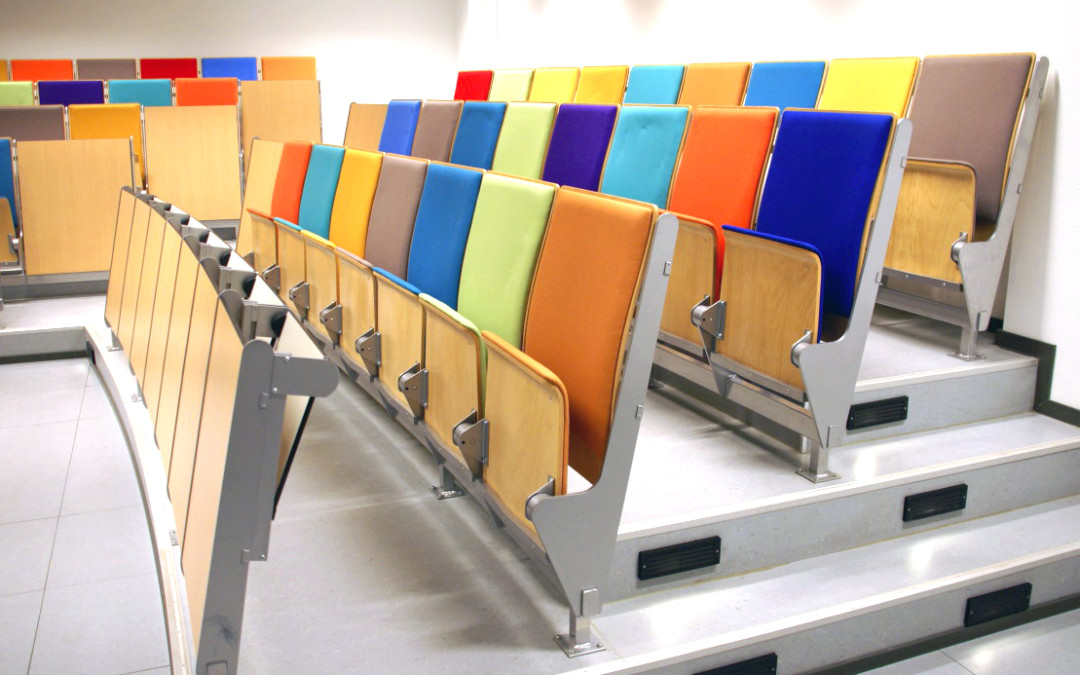 This article continues the series on how to be an excellent student and life learner. Read the previous article here: Before Learning: The Role of Awe in Life and Learning and After Learning: The Role of Reflection in Gaining Wisdom.
In After Learning, I shared what I wish I had done as a student to grasp the subject of my courses better. Here, I'm sharing tips specifically on how to be an excellent student who is not just smarter, but wiser, knowing how to contextualize and apply the knowledge to real life situations.
These are not meant to replace the usual taking notes, completing assignments, and regular studying that are given activities of a student's life. They are, instead, ways to get the most out of those other activities, be it lectures, assignments, office hours, etc. The goal is primarily to increase and deepen understanding of the subject, which secondarily, I would think, would reflect in the grades. These are also written in the context of a high school, college, or graduate course, but the principles are applicable to other learning contexts.
Before the Course
Study the syllabus. Your instructor has put together a plan on how she would guide you through a particular subject for the whole semester. This is done with no small effort. The syllabus is the highest level of perspective on everything you will learn. It tells you a lot about how the instructor thinks and what she deems as important. I used to not pay attention to this, to my own detriment, like the table of contents of a book. But in fact, this is a roadmap that, if followed, will guide your way throughout the semester. Study it; pose questions on why it is arranged this way. You can even ask the instructor the why and how she arranges her course during office hours. Let me tell you a secret: most instructors would be thrilled to be asked these questions by a genuine and true inquirer.
Studying the syllabus also helps you to know, before coming to lectures, what will be covered on a given day. This way, you won't be a passive recipient of information, but an engaged, active listener. And an active listener will always absorb and retain more information.
Skim the textbook/reading materials. Spend a few minutes to an hour to skim the textbook and reading materials. The purpose of this is to get an initial impression on what you will learn. Read the first and last few paragraphs of each chapter to get a sense of its key ideas, flow, and arrangement of thoughts. When the course eventually gets to each section, your brain will have some memory and familiarity to the subject, and will absorb information better. Psychologically, you'll be more at ease in facing a more familiar topic than a completely foreign one. If you're majoring in something that requires loads of reading, skimming will help you retain more insights on the reading materials.
During the Course
Reflect each day. Ask yourself, what did I learn today? What happened in class? Sometimes we get too busy taking notes, running from one class to another, that we don't get to absorb what is being taught. Take a few minutes to review the day. Remember, repetition deepens impression.
Each week, ask yourself, how does this week's lessons connect with last week's? Where are we now in the roadmap? How does it differ or enhance the previous topics? Refer back to the syllabus to see where you are in the context of the whole semester.
Converse with classmates, teaching assistants, and instructors about the subject. Ask questions that come up during your personal reflection time, listen to what they think, and synthesize your own conclusions. I may not remember what a lecture covers, but I can usually remember good conversations.
Go to office hours. Most instructors and TAs are just waiting for you to come and talk to them. They usually don't see many students until an assignment is due or before exams. The truth is, they would love to have conversations with students from the beginning of the class. These are people who dedicate their lives to academia. Nothing gives them more joy and fulfillment than seeing students who love to learn. So talk to them. They're humans, trust me. Ask them about their career, why they chose to be in academia. You may be in for surprises.
If you want to take it to the next level, create your own thought process map or chart in organizing the course materials. If you were to teach the course, how would you do it?
After the Course
Once the semester ends and final exams are over, don't just discard the materials you've learned and dump all memory to oblivion. Spend some time contextualizing the course in the bigger framework of your life education.
What are the key principles you learned from the course?
Connect the subject with other courses or fields of study. How do they relate to each other? How do they make you a better doctor/engineer/social worker or whatever career you are pursuing? This exercise helps you understand what relevance does this subject have in the world. Write down your thoughts to summarize the course and the whole semester.
—
These things don't have to take a lot of your time; a few minutes here and there will do. And you don't even have to do all of them. You can start implementing one thing into your daily habits, and add on later. In fact, I would argue any one item would naturally lead to the others, since this is about approaching school as a wisdom seeker. When this self-evaluation becomes a habit, it will change the way you live and learn hereafter.
Further reading: 
If you want to learn more on how to be an efficient learner, read How to Read a Book by Mortimer Adler. It has a brilliant section on how to skim a book!
Photo credit: Freekpik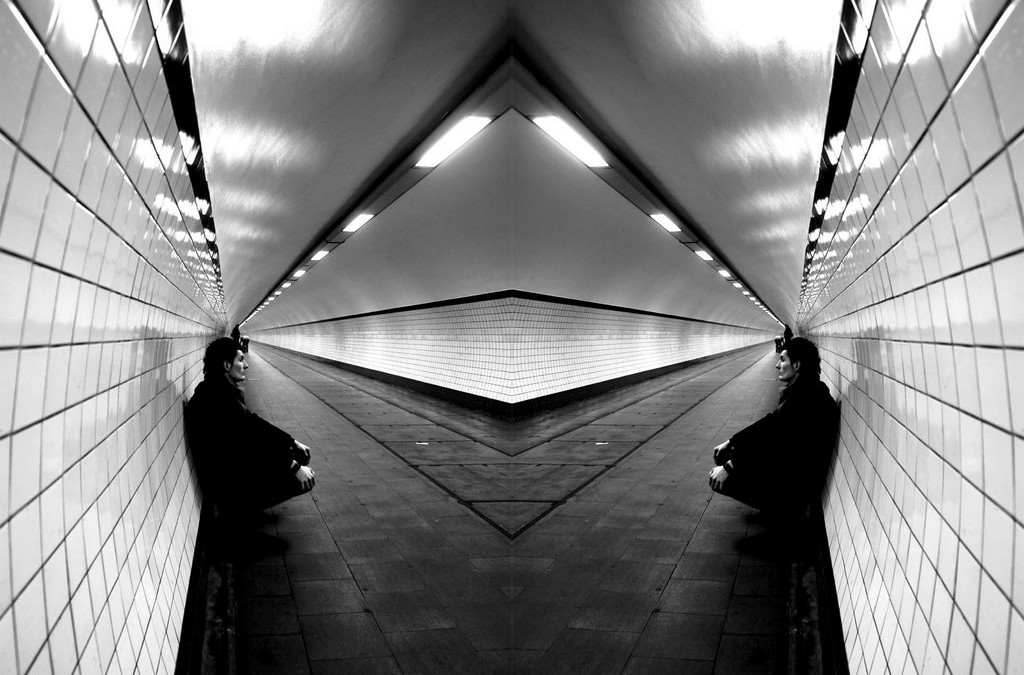 This essay continues the thoughts in a previous essay, Before Learning: The Role of Awe in Life and Learning.
If wonder is the beginning of wisdom, perhaps reflection is the other bookend, the process by which we form thoughts, shape opinions, and reach conclusions on the things we learn.
If I Could Do School Over
If I were to re-do my schooling—I wouldn't—I would take more time to reflect. Here's why. Throughout the years of formal education, I tended to do better in final exams than in midterms, because I learned the most when studying for finals. The distinct difference here was the scope of the materials. During finals, I studied the entire curriculum for a given subject, which gave me a narrative of the past semester.
Having this big-picture view, I finally understood the context of each individual lesson, why we went through certain subjects, and how they connected to other topics in the class. I knew this then and I know it now: I was always a big-picture learner. I could grasp knowledge better if I knew its context, as if fitting it to a larger puzzle in my mind.
In my field, most classes involved solving problems with a multitude of equations. During the semester, it was easy to get lost in what the lecture covered at a particular moment, since the equations looked similar from week to week. How did week 5's problem differ from week 4? Since the lectures went over nuances of similar problems, it could be hard to discern the differences in real time.
It also didn't help that during lectures, I was too busy copying notes from the board, limiting my attention to the essence of the lecture.
But all of these fragmented pieces would come together beautifully during finals (and often not before this). I now understood how to apply the equations in the appropriate time and situation. I could understand the problem formulation, the principles that applied to it, and the method to solve it. This integration, to me, was the pinnacle of learning. I finally grasped what I studied.
Yet, truthfully, I did not have to wait until finals for this knowledge-alignment to happen. It could have taken place throughout the semester; I just did not have the wisdom to try seeing the big picture. If I could do school over, I would reflect more to understand the context of what I learned each day.
The Growth of the Mind
In Before Learning, I mentioned Mortimer Adler's—author of How to Read a Book—definition of learning as the process by which the gap or inequality between the mind of the teacher and the student is closed. Once this gap is closed, though, equality is reached, and a learner can then evaluate and judge the situation for herself. She may agree or disagree with the teacher, fully or partially. The bottom line is, this post-learning experience is a crucial part in independent thinking–to think for oneself and not be a mere reflector of other people's thoughts.
In reflection, we organize knowledge into a mental framework or worldview. Perhaps before, we only knew one side of an argument, but after learning, we see another side and gain perspective on our original position. Perhaps we gain wider horizons on how the world works. A life of continual learning means a continual shifting of this mental structure, not always drastically, but a shift nonetheless. This is the growth of the mind.
The pace of schooling these days could well prevent a student from integrating all these bits of knowledge into a coherent set of insights, if she didn't take time to reflect. Thus, I'm advocating a carving out of time to do this slow thinking in one's life schedule.
Contextualization and Connection
Personally, reflection is about two things: contextualization and connection.
Contextualization is about understanding the bigger picture, the context in which a particular subject resides. It's about answering these questions: Why is this subject important? What problem does it address? What problems does it not address? Are there limitations to its proposed solutions?
Usually, this bigger context is a real life issue. In scientific journal papers, the biggest context is usually the introductory paragraph, big statements like curing cancer, solving the energy problem, etc. The subject matter that we study, though, is usually a subset of a subset of the solutions, meaning that there is a cascade of contexts between the biggest picture and our subject matter. Developing this mental framework takes time, but will distinguish those who excel in understanding from regular learners.
Connection is about linking the subject matter to other adjacent topics within the same context. How does this material connect with what I already know? Does it complement, expand, or contradict my previous understanding? How about its relationship with other approaches or propositions? What other disciplines are relevant to this subject?
This approach applies some divergent thinking. It would also help prevent thinking about something in a single narrative.
Maybe there is one more dimension to reflection worth adding here. It's personalization—how does this learning change me as a person? Am I different? What would I do differently given this new understanding?
Reflect to Gain Wisdom
There are ways to develop a habit of reflection in life. I'd like to suggest here a few tips on how to do this practically.
For students, reflect often on what you learned in class that day. Do it often, daily or weekly (monthly or quarterly is too long, in my opinion). Pushing it further, write down your thoughts—a line or two—each time. This will help you retain information.
When the quarter or semester is over, ask yourself, what new understanding did you gain compared to the previous semester? How did the class connect to other subjects? Concurrently, this reflection would also help you find interests and explore a potential career in the future.
For the general population, take time to ask yourself, have I learned anything recently? Am I growing? Are my skills developing? Without the structure of formal education, we can get lost in just doing the same things week by week, month by month, and year by year. It's important to take stock on our growth process in all aspects of life and work.
For readers, after reading a book, ask the following questions:
– What did the author propose?
– What problem did he address? What didn't he address?
– What truths are proposed in the book?
– Do I agree, fully or partially? When does that truth apply, and when does it not apply?
– How am I changed as a result of reading this book?
Taking the time to do this instead of rushing to another book will help you remember the content of the book longer. Adler's books, for example, influenced me in formalizing a structure of post-learning reflection to enhance wisdom. It taught me that there's work to be done before and after reading a book, and that I am obligated to form an opinion/position.
—
Reflection is key in the art of self-learning, serving as guideposts to keep us both motivated and self-aware. If I could share one tenet to live by as a learner, it would be this: Study to be smarter, Reflect to be wiser.
Photo credit: FreeImages.com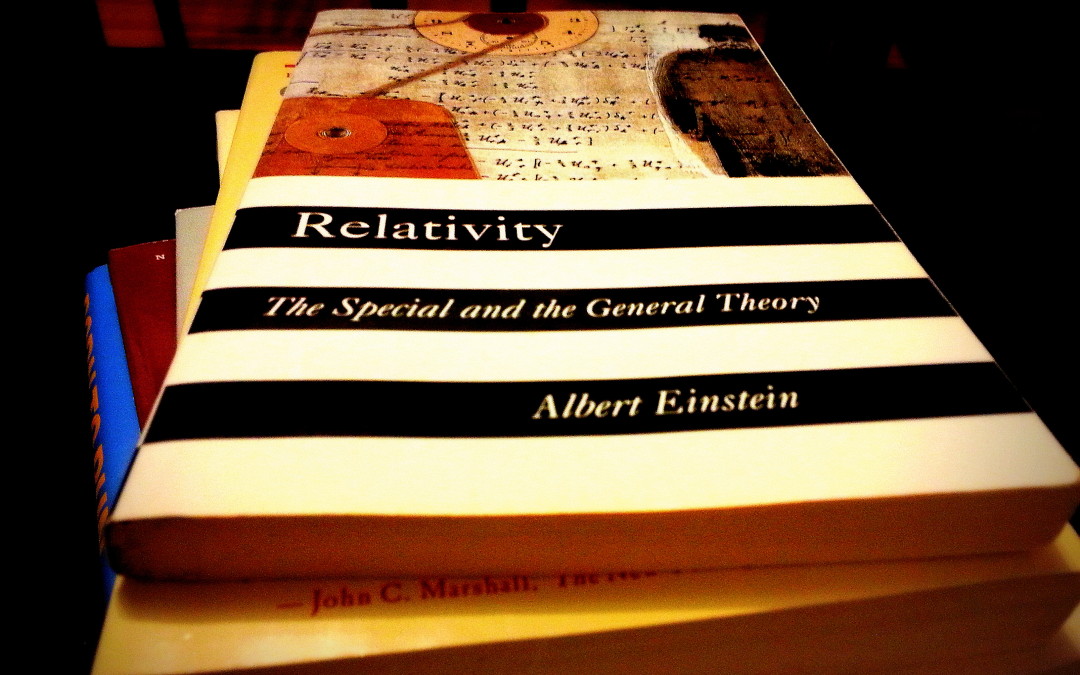 March 14 is a glorious convergence of nerdiness. It was the birth date of Albert Einstein—the greatest mind ever graced the Earth—and the date that resembles the mathematical constant pi, hence Pi Day. With the recent detection of gravitational waves, astronaut Scott Kelly's safe return to earth after a year (or to be precise, 340 days) in space, and our recent visit to the Kennedy Space Center in Cape Canaveral, FL, our household has been especially, giddily geeked out this year.

Our house has been experiencing a resurgence of scientific interests, and if you're feeling nerdy too, you may be interested in the following educational resources we've been consuming:
This is an 8-episode series of about 15 min each documenting the preparation, launch, and duration of Kelly's mission at the International Space Station (ISS). It's such a bold and difficult, understatedly, mission that humans undertake in the name of science. Incredible.
Similar, but different.
That hyperlink will direct you to the PBS website, but you can also view it on Amazon here if you have Prime subscription. Yes, we've been seeing a lot of Brian Greene on our screens.
We spent 2 hours on Saturday night browsing the aisles of our local site of Half Price Books. If you haven't been to one, check if one exists in your area. Some stores are better stocked than others, but the one near us is awesome. Since I've been wanting to study Physics again, this is a great place to find used books at low prices. The clearance section is also super; I got these books for $2 a piece.
Today, I'm celebrating with this gem, which is amazingly concise considering it is packed with groundbreaking science.
Happy birthday, Einstein, and Happy Pi Day to you all.