All the World's a Classroom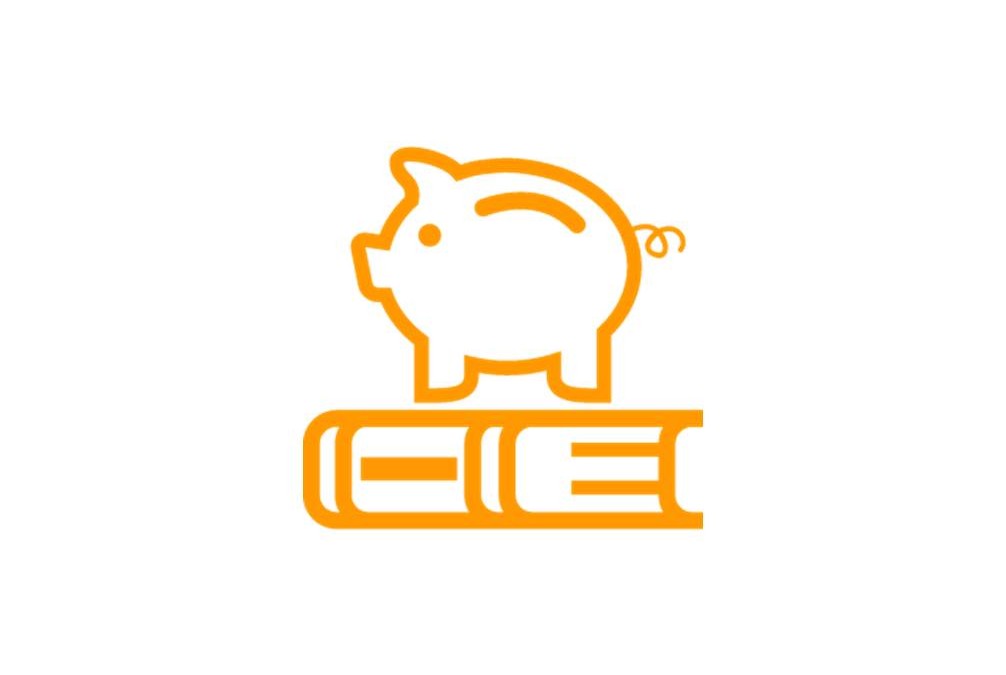 What You'll Learn in This Article
1. What you'll get from the Audible Gold Membership.
2. Special promotions when you sign up for membership. Use the Free Trial!
3. How to get reduced membership fee after the free trial and you've
become a member.
4. Other lower cost membership plans (i.e., AudibleListener Light
and Silver Membership).
5. How to pause membership.
Audible is the Amazon audiobook subscription service. Being a member allows you to purchase and listen to over 180,000+ audiobooks, get discounts, and special sales that Amazon holds.
I've had an Audible subscription for years now, and I've discovered a few tricks on how to save money on Audible membership. Here, I'll share several tips on how to maximize your savings when you sign up for an Audible membership and how to save when you are already a member.
To read all about the different Audible membership levels and their pricing, go to this article:
Audible Subscription Plans & Prices: Which One is Right for You?
But first, what does an Amazon Audible subscription offer?
What you get from an Amazon Audible membership
The subscription cost for an Audible Gold Membership, the most common membership level that Amazon advertises, is $14.95/month. This includes:
1 audiobook credit each month, which you can use to purchase any audiobook, no matter how long or short, expensive or cheap the original price is. In essence, this is equivalent to buying an audiobook for $14.95 each month. Since an Amazon audiobook is generally quite pricey–above $14.95–this means that you're getting a decent value on audiobooks. If you sign up through Amazon, you get the first month free and 2 audiobook credits, i.e., 2 free audiobooks just for trying Audible. The best perk of this promotion is that you get to keep the 2 free audiobooks forever, even if you cancel your subscription after the free trial. [Update 1/9/18: Currently, this is the best sign up offer available]
Try Audible and Get Two Free Audiobooks
Discounted audiobooks. As a member, if you purchase audiobooks without the credits, you will get discounts on all titles (usually 30%).
Member-only sales. Audible holds quite a number of sales that are accessible only to members. They send emails with daily deals, many for less than $5. They also do special events like get 2 books for 1 credit, 3 books for 2 credits, etc., which I've taken advantage of many times.
Whispersync for Voice. This is one of the neatest features of Audible, in my opinion. Many books offered by Amazon are Whispersync for Voice-ready enabled, meaning that when you have both the audiobook and Kindle ebook versions of the same title, they will be synced with each other, allowing you to pick up where you left off from the audio or ebook version. Now, why would you want to buy both versions? When you buy either an audiobook or a Kindle ebook that is Whispersync for Voice-ready, Amazon will give you an offer to buy the other version at a heavily discounted price. Sometimes, the total price for this combination, by taking advantage of the special sales or daily deals, will be lower than the original price of either the audio or ebook version. I usually prefer ebooks, since I like to go back to certain sections of the book, get quotes, etc, which would be difficult with the audio version. A few times, I've found out that buying the audiobook first, then taking advantage of the Whispersync offer, I get a lower total amount spent and I have both the ebook and audiobook versions in my library. For more on this and tips on how to get audiobook discounts via Whispersync, check out this article:
How to Take Advantage of Whispersync and Get Audiobook Discounts
Return books at any time. If you don't like any audiobook that you've purchased, you can simply return and exchange it with another book, no questions asked.
6. Listen to Audible original series, interviews, news, comedy, etc. with Audio Shows (previously called Channels).
7. NEW in 2018! Two free Audible Originals each month. Audible decided to be more awesome in 2018! Now, with your membership, you get 2 free Audible Originals each month. They're typically shorter, up to about 4 or 5 hours lengthwise. But they are more than just books. In September, I picked Girls & Boys, which is a play that was on off-Broadway earlier this year by Carey Mulligan. The Audible Original is also narrated by Mulligan, whom I love. The other selection that I picked is the X-Files. For October, I see that there are more selections for theater lovers, comedy lovers, etc. For a theater enthusiast who lives so far away from New York City, I'm loving these productions! If you're a member already, don't forget to grab these Audible Originals soon!
If you're a big audiobook consumer, this membership package is not a bad deal overall. But for me, sometimes 1 audiobook/month is too much to keep up. An audiobook can take 10-12 hours of listening, and since I only listen to them during commutes, it can take me a while to finish. Plus, $14.95/month is not insignificant.
The good news is there are other offers that you can take advantage of both during sign up and after you've become an Audible member.
How to save money on Amazon Audible membership
The tips here are for 2 groups of people:
1. Those who don't have an Audible membership yet, but would like to sign up.
2.Those who have an Audible membership already.
How to maximize savings when you sign up for Audible
If you have never been an Audible member and would like to try/sign up, there are multiple offers you can take advantage of. It's essentially equivalent to getting a discount on the Audible membership.
Option 1. Sign up via Amazon. Their offer is a one-month free membership, so the $14.95 charge only starts on the second month. Additionally, they also give you 2 credits upon sign up, which means that you get 2 free audiobooks just by trying Audible for a month. (Note: some links only offer 1 free credit. Use the link below to get 2 free credits). Try it for free, cancel anytime (or change membership level), and the 2 books are yours to keep forever!
Try Audible and Get Two Free Audiobooks
Option 2. Sign up via shopping portals. The better deal is to sign up via shopping portals or discount websites such as Groupon or Swagbucks. [Update 1/9/18: While these portals worked in the past, it seems that these promotions are no longer offered at this point.]
2a. Swagbucks is a shopping portal where you can get points for doing online shopping. These points can then be converted into merchant gift cards. (Read an overview of Swagbucks from this awesome blog.) Swagbucks currently has an Audible offer for $2 for 2 months, after which the regular membership price will be charged to you. This means that your total spending for 2 months = $2, instead of $14.95 via Amazon. 
2b. Groupon currently has an offer for $1.95/mo for 3 months. [1/4/2017 Update] Current offer is 2 months free. Click here to view it or search for Groupon Audible coupons in your search engine.
Note: These offers may change over time. Be sure to browse around first before signing up for Audible.
How to save when you already signed up for Audible
Once you are a member, you can't take advantage of the sign up offers anymore. But it doesn't mean that you're stuck with a $14.95/mo. Of course, you can always cancel the membership, but these tips are for those who would like to keep subscribing to Audible and enjoy all those membership benefits mentioned above.
The good news is that there are options to reduce your subscription costs. Note that Amazon may offer different things to different members, so you may not see the options below in the same order. But if you see other offers than listed here, please let me know in the comments section and I'll add them to the list.
Option 1. Pause membership. Maybe you need time to catch up on the audiobooks in your library, or you want to suspend the charges to your credit card. Audible allows you to hold your membership for up to 90 days. During this time, you'll still have your existing unused credits, but you won't get any new ones. You'll still have access to the other benefits (e.g., discounts, etc.), though. They will resume charging your credit card after the 90 days period. The caveat is that this option is only available to you once, so once you've used it, it's not available anymore (i.e., you can't suspend your membership forever).
[reader's comment: someone found that this option is available once every 12 months. So maybe it's not just once forever after all. Ask the customer rep!]
Option 2. Reduced rate offer. When you are a member, you can also get an additional offer of $7.95/mo for 3 months. To get this, do the following steps. Go to My Account, click Cancel my Membership. When they ask the reason for cancellation, choose "The membership fee was too expensive for me". Once you click Continue, Audible will bring you to an offer page that lets you continue your membership for a reduced rate of $7.95/mo for 3 months. Once you accept, this deal will show up in the Membership Plan Description section of My Account.
Option 3. AudibleListener Light Membership – Annual. If you've noticed above, the only advertised membership level is the Gold Membership at $14.95/mo. But it turns out that Amazon has other Audible plans that you won't find unless you ask a customer service representative or Audible offers them to you.
After exhausting options 1 and 2, I still felt that the membership fee and 1 audiobook per month was too much to keep up. So I took the steps to cancel the membership again, as described in Option 2. This time though, Audible gave me an AudibleListener Light Membership offer at $9.95/year. This is much cheaper than the Gold membership, but it doesn't include the 1 credit/mo. However, I still have access to the email deals, which for me, are worth more than $9.95/year. Some of these email deals have huge discounts. Note, however, that you also won't have the 30% discount that you would normally have with the Gold membership.
Option 4. Audible Silver Membership. After using the Listener Light Membership for about a year, I decided to upgrade my membership level again, since there just have been so many great audiobooks published. But I still thought the Gold Membership was too much to keep up with. Hence, the Audible Silver Membership is the perfect choice for me right now. Again, as in Option 3, this membership level is not advertised by Audible, so you'll have to ask a customer representative to set it up. For me it took a few pain-free minutes.
What does the Audible Silver Membership entail:
Silver membership costs $14.00 (plus tax) every other month. So instead of 1 credit per month, you'll get 1 credit every two months. 
You are eligible for the 30% discount of any audiobook you buy.
You get all the perks of being a member as in the Gold Membership (e.g., sales, 2-books-for-1-credit promotions, free audiobooks that Audible gives away).
Note: I'd recommend exercising any of these options at the end of your membership month (i.e., just before they charge you for the following month), to prevent you from losing value for the month that you already paid for. In my experience, whenever you accept a new offer, they charged my credit card and restarted the new membership plan right away.
If you still want to cancel your Audible membership
Make sure to redeem all of your unused credits before canceling, since they will disappear once you cancel. The rest of your library will always be available to you.
Conclusions
In short, these are the tips on how to save money on Audible Membership
1. Take advantage of sign up offers
– Sign up via Amazon (first month free + 2 free audiobooks)
– Sign up via shopping portals such as Groupon, Swagbucks, etc. for reduced rates (recommended)
2. Reduce your monthly membership fee
– Pause membership for up to 90 days (only available once)
– Get the $7.95/mo for 3 months offer by going through the steps to cancel membership
– Get AudibleListener Light Membership – Annual at $9.95/year by going through the steps to cancel membership.
– Get Audible Silver Membership at $14.00 every other month and still get all the perks of being a member.
If you've found out more options than listed here, please let me know in the comments section and I'll include them in this post. I'll also update this post when I find more tricks on how to save with Audible in the future.
Want ideas on which audiobooks to start listening to? Check out my favorite books from 2015, 2016, and 2017.
Try Audible for free today! 
Try Audible and Get Two Free Audiobooks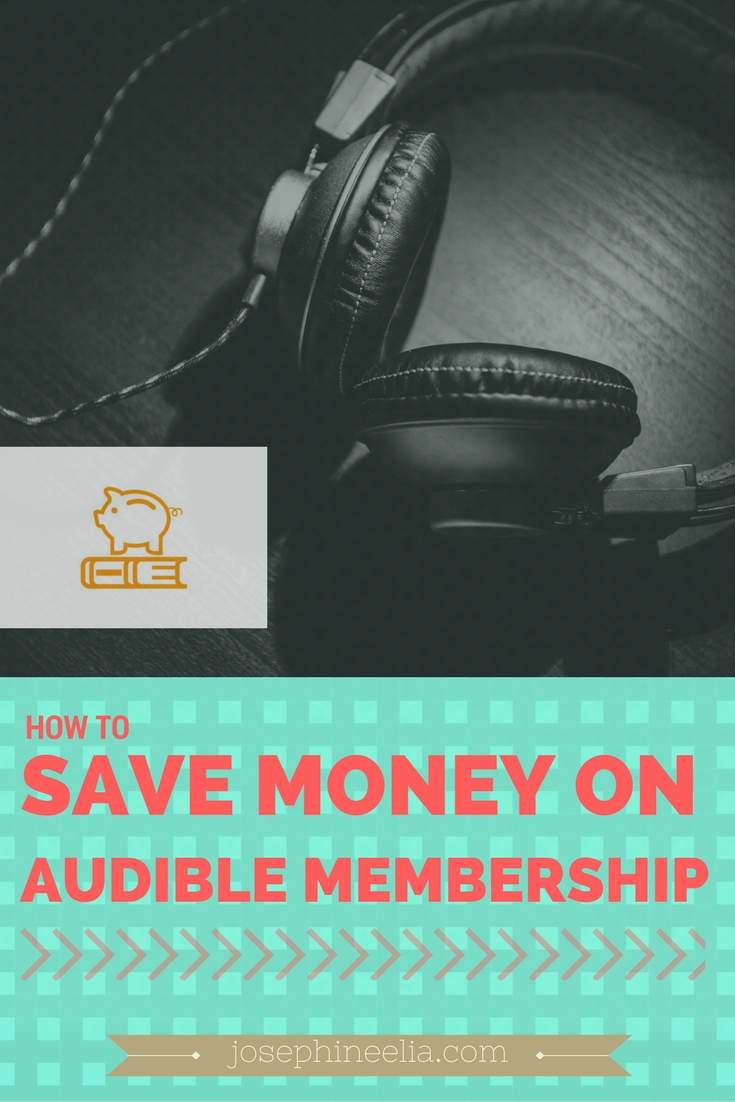 Dear readers,
I'm excited to introduce to you Josephine's Letter, an e-letter that will debut this Sunday, Jan 31, 2016!
Through these letters, I'll be sharing with you books I'm reading, notable quotes I come across, interesting articles, podcasts, or videos from around the web, as well as updates from this blog. Essentially, it's a personally curated reading enjoyment just for you–(subscribers only. Sign up to get the letters!)–delivered straight to your inbox.
Also, it is a way for me to hear from you–your ideas and thoughts on the topics included in the letters–so we can build a community of readers and thinkers.
I need your help! To receive these letters, you need to fill out the sign up sheet here:
Important: If you follow to this blog via WordPress (i.e., you clicked +Follow through WordPress), you'd still need to fill out the form above. I will be deactivating the WordPress subscription feature soon, so make sure you sign up to get all the updates! These letters will be much more customized and eye-pleasing than the WordPress emails, I promise.
If you've subscribed with email to this blog, then you're all set!
The first edition will come out this Sunday, so look for it in your inbox then!
Thank you and happy reading,
Josephine
P.S. I have not decided how frequent the letters are going to be, but right now I'm starting with 1-2 per month. I'll change that in the future based on your feedback, of course.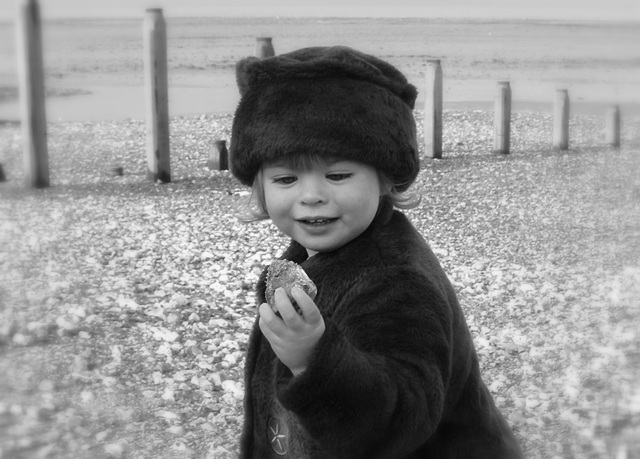 Read Part 2 of this essay here.
What is learning? In How to Read a Book, Mortimer Adler defines it concisely as the process by which a mind passes from understanding less to understanding more. Here, he employs the terms "learning" and "understanding" to refer to more than gaining new information, but also wisdom and insights on certain timeless truths. This learning is not identical to schooling, since it covers a greater time span than conventional schooling years–a lifetime.
A process from understanding less to understanding more implies that there is a certain inequality between the mind of the learner and the source of insight, at least at the beginning. (Since Adler is writing specifically about books, the source of insight is the mind of the book writer.) The writer must have something that can increase the learner's understanding. Learning then is the closure of that gap such that the learner's understanding approaches the author's.
First, there is initial inequality in understanding. The writer must be "superior" to the reader in understanding, and his book must convey in readable form the insights he possesses and his potential readers lack. Second, the reader must be able to overcome this inequality in some degree, seldom perhaps fully, but always approaching equality with the writer… In short, we can learn only from our "betters." We must know who they are and how to learn from them.
Following this premise, a book that is completely understandable to a reader–meaning its intelligibility is equal to the reader–cannot enhance the reader's understanding.
There is the book; and here is your mind. As you go through the pages, either you understand perfectly everything the author has to say or you do not. If you do, you may have gained information, but you could not have increased your understanding. If the book is completely intelligible to you from start to finish, then the author and you are as two minds in the same mold. The symbols on the page merely express the common understanding you had before you met.
Before Learning
If that initial inequality between two minds is needed, then a learner must first get to that stage of awareness before learning can happen. She must know that she understands less that she should or would like. How does one get to this place?
One way is another person telling her that she needs to learn, like in the case of a child when her parents tell her why she needs to go to school. Another way, among many others, is by an encounter with a piece of information or a situation that awakens her interest and curiosity.
This awareness, though, is more than factual, because it takes a degree of humility and curiosity to go from knowing that she needs more understanding, to admitting it, to subjecting herself willingly to another mind. It is not uncommon to refuse to understand something one doesn't care about.
Yet another aspect to this learning dynamic, a twin to the concept of humility, is admiration–the first lowering oneself, and the other exalting another person. Take the case of a man who thinks he's superior than anyone else, and has no need that anyone should teach him. Factually, many are more enlightened than him, though maybe not all, but in some subjects. But because of his perception, he exempts himself from the need to learn from others. It's hard to learn from someone you don't respect and admire.
In this sense, learning is not simply a mental operation, it is also relational. The learner must always think that someone must have something better.
The Role of Awe
Take away admiration and there will be no learning. Interestingly, there's much emphasis on critical thinking as the substance of intelligence in modern education, rightly so, because it is very important to examine the truthfulness of any knowledge that we encounter. But this is not the only mode of learning. In critical thinking, one is comparing what she perceives to the principles that already exist in her mind. The subject matter is being examined in a framework, and that framework must have already been in place. It requires the presence of other knowledge in the mind and thus cannot be the beginning of learning. The question then is, How did that first knowledge get in?
In his insightful book, Man is Not Alone, Abraham Joshua Heschel writes that awe is necessarily the beginning of knowledge.
Standing eye to eye with being as being, we realize that we are able to look at the world with two faculties–with reason and with wonder. Through the first we try to explain or to adapt the world to out concepts, through the second we seek to adapt out minds to the world. Wonder rather than doubt is the root of knowledge… to doubt is to question that which we have accepted as possibly true a moment ago… But if we must know in order to question, if we must entertain a belief in order to cast doubt upon it, then doubt cannot be the beginning of knowledge.
Again, Heschel describes the difference between learning by awe and learning by critical thinking.
Wonder goes beyond knowledge… We are amazed at seeing anything at all; amazed not only at particular values and things but at the unexpectedness of being as such, at the fact that there is being at all… Even before we conceptualize what we perceive, we are amazed beyond words, beyond doubts… When in doubt, we raise questions; when in wonder, we do not even know how to ask a question.
The first instances of learning, when the learner is subjected to such wonder that she is filter-less and ready to receive whatever comes, take place because of awe and admiration. Much of this happens to us during childhood, where everything was a wonder. Yet is that the only period when this can take place? Are we to abandon this mode of learning as adults? If we were to commit to a life of learning, the answer to this question must be No.
Esteem Others as Better
Those familiar with religious literature would perhaps be familiar with this injunction:
…in lowliness of mind let each esteem other better than themselves. Phil 2:3
There's much wisdom in this exhortation, especially in the context of learning as a lifestyle. If learning were to be a livelong pursuit, then a continual attitude of humility is required, since one must always seek to recognize what she hasn't understood yet. She needs to retain awe and admiration in life, to find her "betters" and learn from them.
This attitude says that one can learn from every single person, though younger, less experienced, no matter their status or cultures in society. It's not blind admiration, but a mentality to glean wisdom from all circumstances.
The person that admires the most, I think, learns the most. My recommendation to you, then, thinkers, is to carve out space and time for wonder, awe, and admiration in your learning journey.
Photo credit: Paul Leach